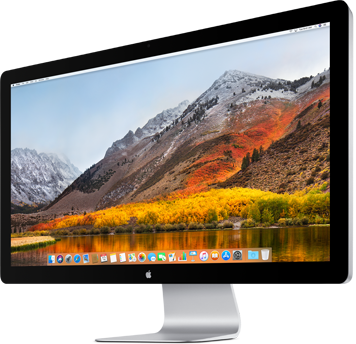 Every Apple display comes with a one-year limited warranty and up to 90 days of complimentary telephone technical support. Extend your coverage to three years from your Apple display's original purchase date with the AppleCare Protection Plan. You'll get direct, one-stop access to Apple's award-winning telephone technical support for questions about Apple display, using audio, and video chatting. You can also get global repair coverage for your Apple display through convenient service options.1
Extend your coverage to three years of service and expert telephone technical support

Because Apple designs the computer, the operating system and many applications, the Mac is a truly integrated system. And only the AppleCare Protection Plan gives you one-stop service and support from Apple experts, so most issues can be resolved in a single call.
Direct access to Apple experts
Global repair coverage1
Carry-in repair: Take your Apple display to an Apple Authorised Service Provider3

The AppleCare Protection Plan provides global repair coverage, including parts and labour, from Apple-authorised technicians around the world.
Your Apple display
Built-in camera, mic and speakers
Included power lead

Whether you're sitting in the comfort of your home or office or on the go, you can get direct access to Apple experts for questions on a wide range of topics.
Connecting to your Mac
Using audio
Video chatting
Important notes
The AppleCare Protection Plan can be purchased only while your Apple display is still covered under the standard one-year limited warranty. Purchase of the plan is not required to purchase the covered equipment. See AppleCare Protection Plan Terms and Conditions for complete product details.
If you purchase an Apple display with your Mac, the AppleCare Protection Plan for Mac covers both the computer and the display.
For more information, read frequently asked questions.