We want everyone to have the best possible experience with the products we make. That's why both iMovie and GarageBand come free with every Mac and iOS device.* And these apps are now better than ever. So you can do really amazing things with your movies and with your music. They're built with a 64‑bit architecture to take full advantage of our powerful hardware. And with iCloud built into each app, your devices work and play together beautifully.


Featuring an easy-to-use and streamlined design, Photos has been engineered from the ground up to help you keep your growing library organized and accessible. Powerful and intuitive editing tools help you perfect your images as well as create beautiful gifts for sharing. And with iCloud Photo Library, a lifetime's worth of photos and videos can be stored in the cloud — so you can access your entire collection from your Mac and iOS devices anytime.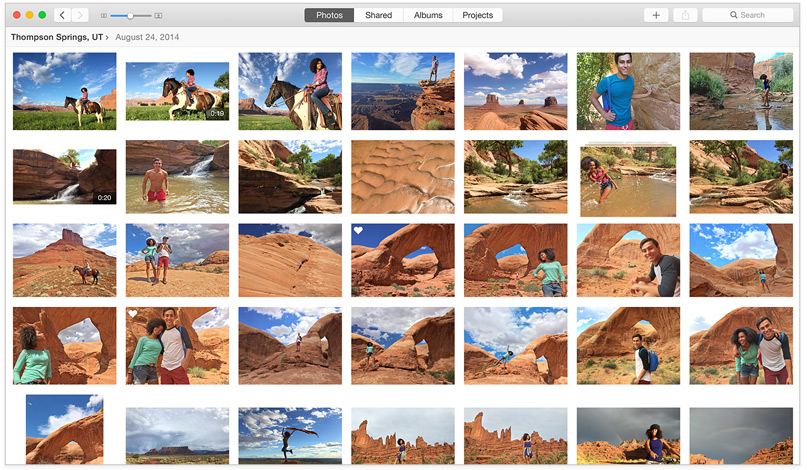 iMovie for Mac lets you enjoy your videos like never before. Browse your clips easily, instantly share your favorite moments, and create Hollywood‑style trailers and beautiful movies at a stunning 4K resolution. You can even start editing on iPhone or iPad, and finish on a Mac. And when you're ready to premiere your movie on all your devices, iMovie Theater rolls out the red carpet.
Learn more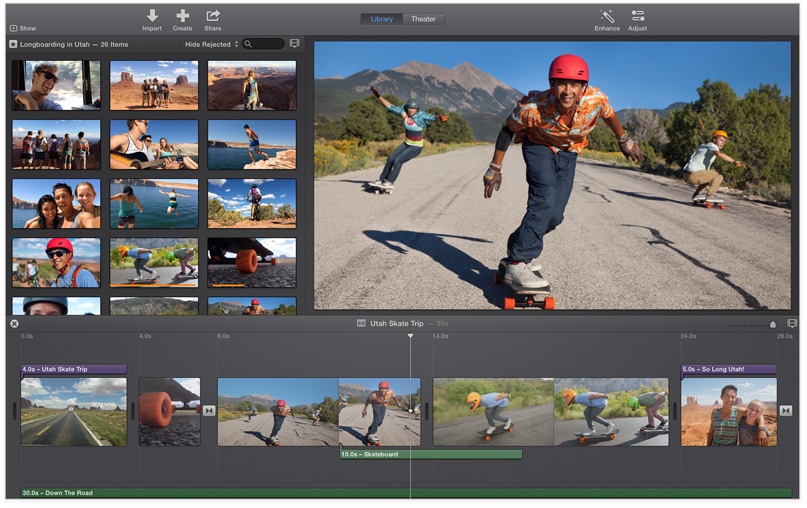 From music lessons to mastering tools, creating great music on your Mac has never been easier. Or more fun. GarageBand gives you a dream collection of amps and stompboxes, an extensive Sound Library of instruments and loops — even a virtual session drummer that follows your lead. And you can release your hit single to the world in seconds. GarageBand has everything you need to make and share truly great music, while having a blast doing it.
Learn more