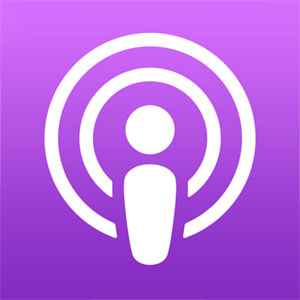 QUICK READ
28 November 2023
Apple shares the most popular podcasts of 2023
When people want to know which podcasts others are listening to, they open Apple Podcasts. It's the best way to discover and enjoy podcasts and support the creators who make them, with millions of shows covering practically every topic. Apple Podcasts also features thousands of premium podcasts, so when fans are looking for the ultimate experience of their favourite show, they can easily find it and listen on their iPhone, iPad, Mac, or Apple Watch with AirPods.
Today, Apple shared the most popular podcasts of 2023, with year-end charts localised for listeners in nearly 100 countries and regions. The
2023 charts
are available in the Browse tab through the end of the year, and include the top podcasts overall, the top new shows that debuted this year, the most followed shows, the most shared shows and episodes, and the top free and subscriber channels. Listeners in over 15 markets can also explore
Shows We Love
, a curated collection of standout narrative and episodic series that resonated with listeners this year. And stay tuned: Apple Podcasts will reveal the Show of the Year on Tuesday, December 5.
Here are the most popular podcasts of 2023 in the U.S.:
Top Shows
Crime Junkie
The Daily
Dateline NBC
SmartLess
This American Life
Morbid
Up First
Huberman Lab
Hidden Brain
Stuff You Should Know
Top New Shows
Scamanda
The Retrievals
The Deck Investigates
Murder & Magnolias
Wiser Than Me with Julia Louis-Dreyfus
The Girl in the Blue Mustang
The Coldest Case in Laramie
Murder in Apartment 12
The Girlfriends
Undetermined
Most Followed Shows
Huberman Lab
SmartLess
New Heights with Jason and Travis Kelce
Scamanda
The Mel Robbins Podcast
Crime Junkie
The Retrievals
The Deck Investigates
Wiser Than Me with Julia Louis-Dreyfus
On Purpose with Jay Shetty
Most Shared Shows
Scamanda
Sold a Story
The Retrievals
Huberman Lab
SmartLess
The Witch Trials of J.K Rowling
Rachel Maddow Presents: Ultra
Wiser Than Me with Julia Louis Dreyfus
The Bible in a Year (with Fr. Mike Schmitz)
True Sunlight
Most Shared Episodes
Huberman Lab: "What Alcohol Does to Your Body, Brain & Health"
Wiser Than Me with Julia Louis-Dreyfus: "Julia Gets Wise with Jane Fonda"
The Daily: "The Fight Over Phonics"
Hidden Brain: "The Paradox of Pleasure"
Sold a Story: "The Problem"
The Mel Robbins Podcast: "The 'Let Them Theory': A Life Changing Mindset Hack That 15 Million People Can't Stop Talking About"
The Retrievals: "The Patients"
We Can Do Hard Things with Glennon Doyle: "Why We Love the Way We Love: Attachment Styles with Dr. Becky Kennedy"
Just B with Bethenny Frankel: "Reality Reckoning: Rachel Leviss (Part One)"
Serial

: "The Alibi"
Top Free Channels
iHeartPodcasts
audiochuck
The New York Times
Dear Media
Serial Productions
Barstool Sports
ABC News
The Daily Wire
Scicomm Media
Cumulus Podcast Network
Top Subscriber Channels
Wondery
Dateline NBC
Pushkin
iHeart True Crime
Lemonada
Tenderfoot TV
TED Audio Collective
Freakonomics Radio
Radiolab
BBC Podcasts