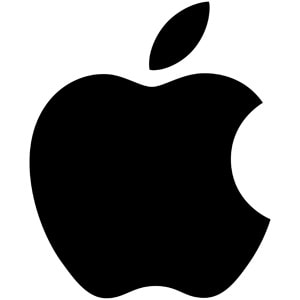 Apple celebrates more than 25 years in India
This week, as Apple celebrates more than 25 years in India, the company is marking a major expansion with the opening of its first Apple Store locations in the country, along with new environmental initiatives and a key milestone in the rapidly growing community of Indian developers.
"At Apple, our mission is to enrich lives and empower people around the world," said Tim Cook, Apple's CEO. "India has such a beautiful culture and an incredible energy, and we're excited to build on our long-standing history — supporting our customers, investing in local communities, and working together to build a better future with innovations that serve humanity."
Apple's first two retail stores in India will open this week in Mumbai and Delhi, welcoming customers from all over the country and around the world to discover the best of Apple.
India's vibrant community of app developers now supports more than 1 million jobs. A testament to the tremendous growth of developers in India, App Store payouts to developers in the country have more than tripled since 2018.
At the iOS App Design and Development Accelerator in Bengaluru, Apple works one-on-one with developers to help take their apps from good to great. Since 2017, the accelerator has hosted sessions for more than 15,000 developers, enabling them to build on their ideas and bring cutting-edge apps to the market.
Apple continues to expand its range of award-winning services available to customers in India, offering a growing catalog of music in Spatial Audio on Apple Music, and most recently launching the new Apple Music Classical app designed specifically for classical music lovers. Services like Apple Music elevate local artists like Mali, Armaan Malik, DIVINE, and Sandunes through expert curation and editorial.
As part of Apple's commitment to be 100 percent carbon neutral for its supply chain and products by 2030, all active Indian manufacturing supply chain partners are committed to using 100 percent clean energy for their Apple operations. Building on its work to expand recycled materials across its products, last week Apple announced it will use 100 percent recycled cobalt in all Apple-designed batteries by 2025.
Apple began manufacturing iPhone in India in 2017, and since then, the company has worked with suppliers to assemble iPhone models and produce a growing number of components.
Apple's work with Indian suppliers of all sizes supports hundreds of thousands of jobs across the country.
Apple recently launched educational programming in India focused on women's health, as part of the company's $50 million Supplier Employee Development Fund which was founded in 2022 to educate supplier employees on new skill development, rights awareness, and other learning opportunities.
Apple works with partners across India that are advancing critical work to protect the environment and expand access to education and employment, including the Akanksha Foundation, EnAble India, and Barefoot College International. Earlier this year, the company announced a new effort in partnership with Frank Water to support improved water quality, sanitation, and hygiene outcomes in India, and since 2021, Apple has supported the Applied Environmental Research Foundation in its efforts to safeguard the future of Indian mangrove forests by creating alternative, sustainable industries in the surrounding communities.