apple stories
At Exceptional Minds, autistic artists turn creativity into careers
With support from Apple, the Los Angeles-based nonprofit and academy is preparing a new generation of animators, VFX artists, and motion graphics designers
Growing up in Burbank, California, Angela Ibarra always knew she wanted to be an artist.
"My mind has always been popping out really creative stuff — endlessly," Ibarra explains. "I thought, 'I need to put this on paper and let it come to life.' I draw stuff and it becomes what it wants."
Ibarra pulls up an illustration of a Renaissance-era figure interpreted through an anime aesthetic. She's been using Procreate with Apple Pencil on iPad for years to hone her craft, with a dream of someday working as an animator or visual effects artist in Hollywood.
Ibarra is in her first year at
Exceptional Minds
, a Los Angeles-based nonprofit academy and studio founded in 2011, where she and her fellow students can often be found working in the lab, taking figure drawing classes, and learning how to render motion graphics. Using products and technology provided in part by Apple's community grants program, the school trains neurodivergent artists for employability in entertainment through a blend of technical training, hands-on experience, and career-path planning.
"Exceptional Minds is so unique in the way it works with students on the autism spectrum," says Tim Dailey, the school's academic dean and director of academic programs. "We want to create a world where a student on the spectrum is recognized for their talents and not the challenges they face."
In just a few short years, alumni have gone on to land jobs at industry powerhouses like Marvel, Nickelodeon, and Cartoon Network, and these successes are a testament to the school's approach. At Exceptional Minds, students have the freedom and flexibility they need to go at their own pace, while still being accountable to the rigors of a three-year program — a methodology that sets it apart from the more traditional schools students might have attended growing up. Feedback is plentiful, designed to help artists set reasonable expectations for themselves and their work.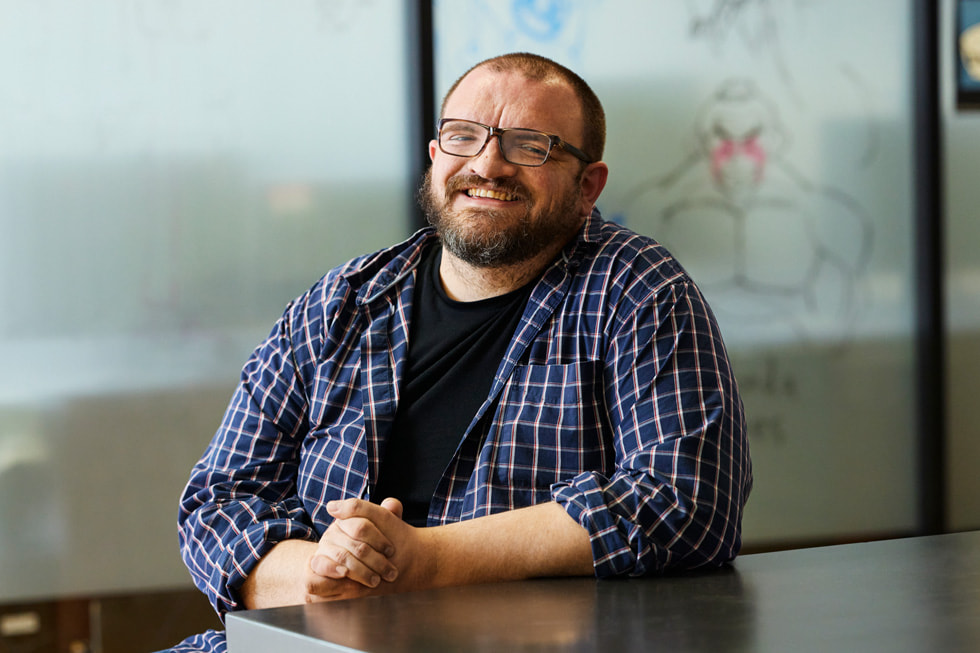 The school's instructors confide that they learn just as much from their students. "There's a saying that we like to say: 'If you know one person with autism, you know one person with autism,'" explains Jessica "Jess" Jerome, a professional animator who has taught at Exceptional Minds for almost a decade. "I've learned from my students that not all of them learn the same way. So I have to find different ways to make sure that whatever I'm trying to get across gets across."
At the school, students learn specific technical tools and skills that will help them be successful as animation, motion graphics, visual effects, and 3D artists once they graduate and enter the competitive Hollywood job hunt.
This means both career readiness courses and training on current, industry-standard hardware and software. Students are introduced to the Adobe Creative Suite of apps on Mac — including Photoshop, After Effects, Premiere, and Animate — in their first year, and for many, the Procreate app on iPad allows them the freedom to create beyond the classroom. Students also stay on top of daily tasks with productivity apps like Finch and Zinnia, available on iPhone, and can improve focus using Apple's built-in cognitive accessibility features like Background Sounds or Guided Access.
Students particularly enjoy the combination of iPad and Apple Pencil for their creative process. "It bridges the gap between physical drawing and digital art," says Matthew Rohde, a second-year aiming for a career in visual effects or motion design. "That's what makes it so great. I've tried using other styluses, and there's sort of that disconnect."
"Apple Pencil has pressure sensitivity," adds Matthew Rada, a third-year student at Exceptional Minds. "When you lean the pencil this way, it'll act like an actual pencil and do certain shading in the way a regular pencil does."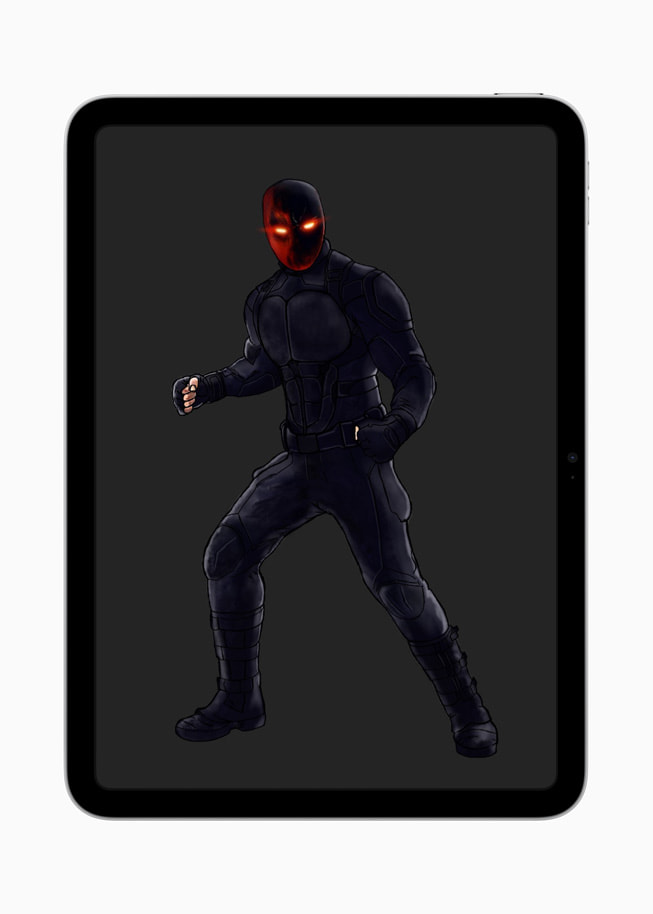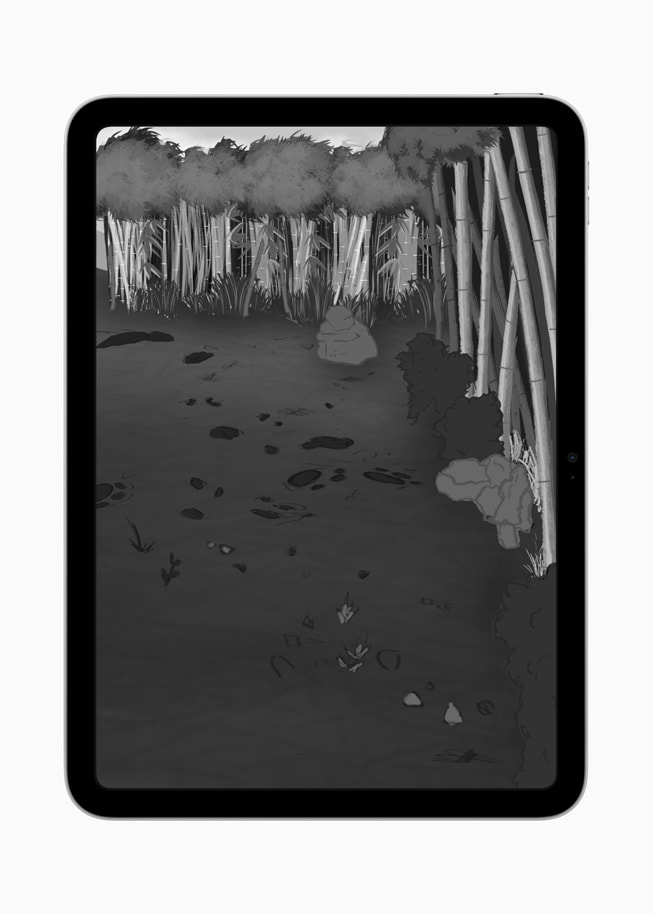 Adjacent to their technical training, students complete three years of vocational training, including a Career Realities track that builds on their skills in resume writing, portfolio building, career planning, interviewing, and other life skills to help them succeed in future roles in the industry. Through mentorship and internship programs, students begin to develop relationships with employers, and those employers begin to learn about their needs or working styles.
"Our artists learn how to hone their voice so they have better opportunities and better networking," Jerome adds. "We're not changing their stories; we're just making it possible for people to see their stories."
For students like Ibarra, Rohde, and Rada, that means that by the time they leave Exceptional Minds, goals like pitching comic books to DC or working as a motion designer for a major studio aren't just dreams — they're well within reach.
Press Contact
Apple Media Helpline
800 844 6360