Apple presents the best of 2018
The Apps, Games, Music and Movies That Shaped Entertainment and Culture Around the World This Year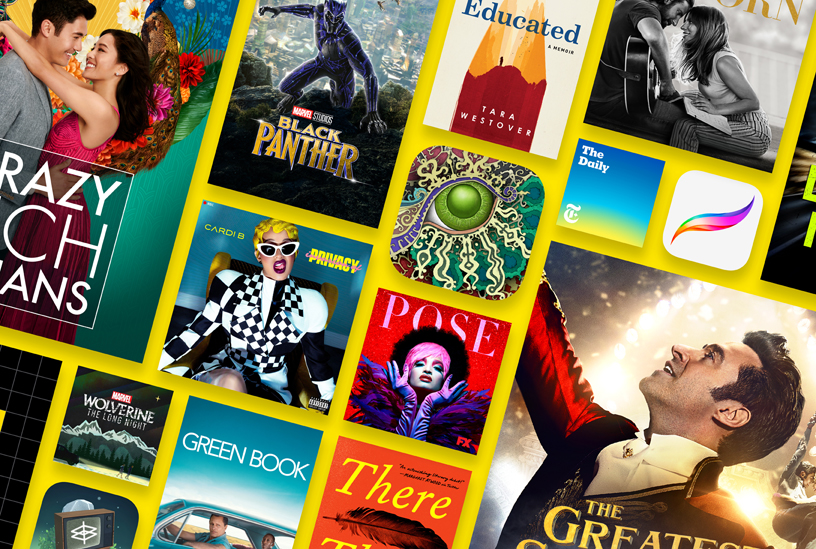 As the year comes to a close there are so many unanswered questions: Who is Kiki, and does she love me? Where is Donut County? Today, Apple reveals the Best Of 2018, a collection of top charts and selects from our editors across every category highlighting all of the amazing things to watch, listen to and play across apps, music and movies. It's an invariable list of the who's who and what's what from the past year that is certain to help answer at least some of the most burning questions and make for fun conversation around any holiday dinner table. 
This year,
Battle Royale-style games
like Fortnite and PUBG Mobile dominated global gaming culture with exciting, last-player-standing action, while innovative apps like Fabulous, Shine, 10% Happier and Headspace expanded the practice of wellness around the world to make
self-care more accessible
than ever before.
Best Apps of the Year
Charts
iPhone users running iOS 11 and later will view iPhone charts below; iPad users running iOS 11 and later will view iPad charts.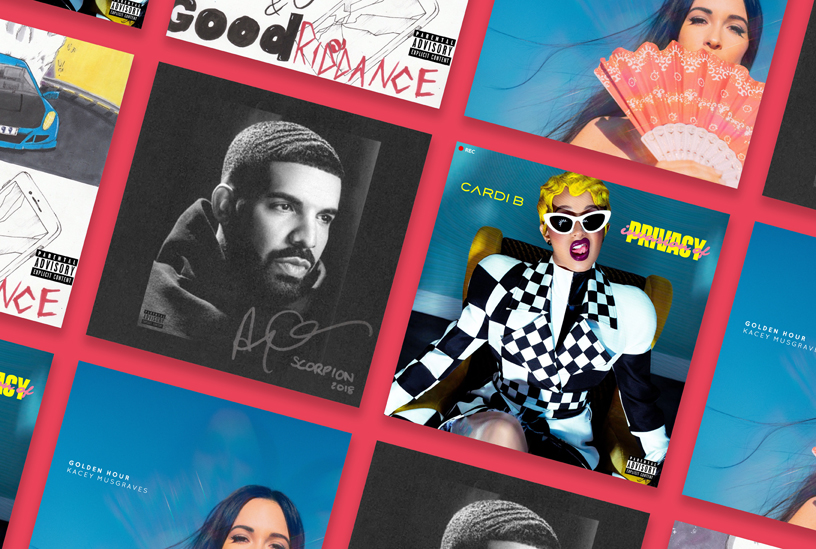 To close out an extraordinary year, Apple Music's editors have awarded highest honours to the
artists who truly represent the very best of 2018
. Drake owns the Artist of the Year category while country's Kasey Musgraves scores Album of the Year for her dynamic
Golden Hour
. The fiery collaboration between Cardi B, J. Balvin and Bad Bunny made "I Like It" an easy choice for Song of the Year and Breakout Artist Juice WRLD has been giving everyone "Lucid Dreams" all year long. But these all-stars weren't the only stars: Apple Music's global year-end charts and editorial playlists are packed with the year's biggest hits and favourites from all over the world.
Best Music of the Year
Artist of the Year: Drake
Breakout Artist of the Year: Juice WRLD
Song of the Year: I Like It - Cardi B featuring Bad Bunny & J. Balvin
Album of the Year: Golden Hour - Kacey Musgraves
Top 100 Global Songs
Top 100 Global Albums

The movies of the year represent a rich mix of genres and topics ranging from documentaries and drama to horror and action. "Black Panther" and "Crazy Rich Asians" have been praised by critics and fans alike and fuelled pop culture conversations and die-hard fandom around the world.  
Best Movies of 2018 on Apple TV and iTunes
Crazy Rich Asians
Apprentice
A Star is Born*
Black Panther
A Quiet Place
Faces Places
Coco
The Shape of Water
The Greatest Showman
Along with the Gods
*available for pre-order
Press Contacts
Bec Waddy
Apple
(65) 9630 9452
Izzie Saleh Ali
Apple
(65) 8876 5933