High-fidelity audio
Amp up everything you hear.
HomePod is a powerhouse of a speaker. Apple‑engineered audio technology and advanced software deliver high‑fidelity sound throughout the room. It intelligently adapts to whatever it's playing — or wherever it's playing — and surrounds you in immersive audio that makes everything you listen to sound incredible.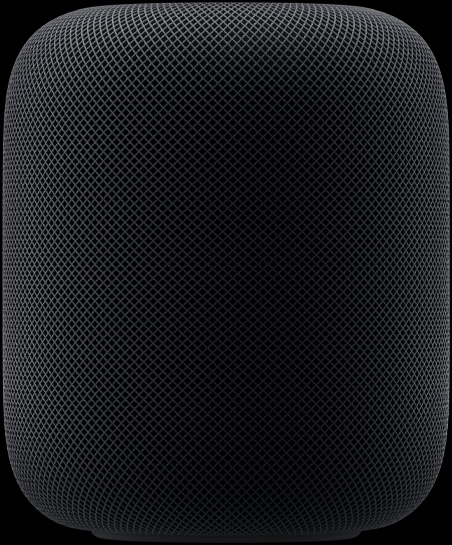 Room-filling oomph
A high‑excursion woofer packs HomePod with deep, rich bass. Its powerful motor drives the diaphragm a remarkable 20 millimetres, while its bass‑EQ mic dynamically tunes low frequencies in real time. Super‑clean bass. Fills the room. Boom.
Hits the high notes
HomePod has an array of five beamforming tweeters around its base. They optimise high frequencies to produce detailed, articulate audio with stunning clarity. So you can enjoy crystal-clear vocals and all the details of the instruments — just as if you were there in person.