When you need a hardware repair, you can make a reservation at the Genius Bar.
For software or services, get help even faster via phone or chat.
Get help now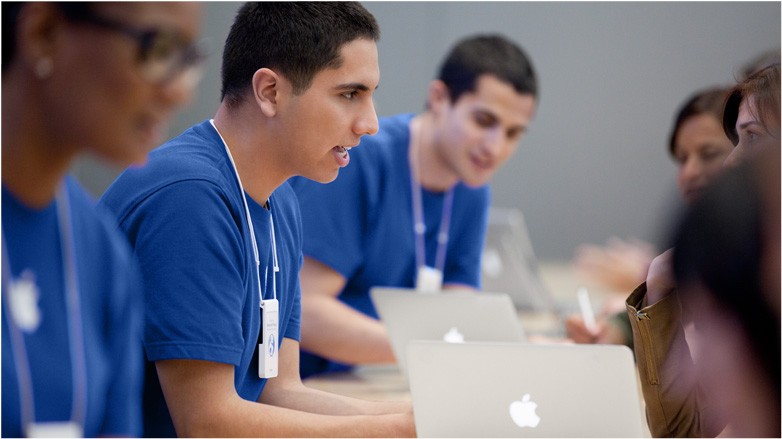 Geniuses have extensive knowledge of our products, and they work with you face to face to provide technical support and troubleshoot any problems. Some repairs can even be completed on the spot. Want to meet with a Genius? Make a reservation in advance to guarantee your spot.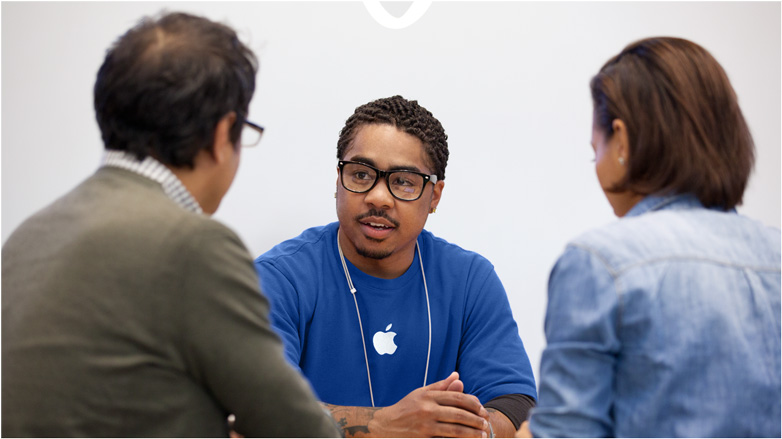 Before you come in for your appointment, make sure you back up the data on the device you need help with. When you get to the Apple Store, ask a team member to check you in to the Genius Bar, or check in using the Apple Store app on your iPhone. During your session, your Genius will gather information about your system and answer your questions. If your product requires repairs, the Genius will discuss repair options, explain any applicable charges and prepare your equipment for repair. Most sessions last about 15 minutes, but some may take longer, depending on the issue.