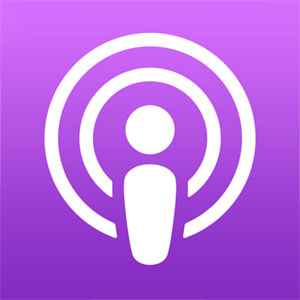 QUICK READ
29 November 2023
Apple shares the most popular podcasts of 2023
When people want to know which podcasts others are listening to, they open Apple Podcasts. It's the best way to discover and enjoy podcasts and support the creators who make them, with millions of shows covering practically every topic. Apple Podcasts also features thousands of premium podcasts, so when fans are looking for the ultimate experience of their favourite show, they can easily find it and listen on their iPhone, iPad, Mac or Apple Watch with AirPods.
Today, Apple shared the most popular podcasts of 2023, with year-end charts localised for listeners in nearly 100 countries and regions. The
2023 charts
are available in the Browse tab through the end of the year, and include the top podcasts overall, the top new shows that debuted this year, the most followed shows, the most shared shows and episodes, and the top free and subscriber channels. Listeners in over 15 markets can also explore
Shows We Love
, a curated collection of stand-out narrative and episodic series that resonated with listeners this year. And stay tuned: Apple Podcasts will reveal the Show of the Year on Wednesday, 6 December.
Here are the most popular podcasts of 2023 in Australia:
Top Shows
Conversations
The Imperfects
Casefile True Crime
Mamamia Out Loud
No Filter
Hamish & Andy
True Crime Conversations
Australian True Crime
Shameless
Huberman Lab
Top New Shows
But Are You Happy?
Shadow of Doubt
Scamanda
The Frankston Murders
Hannah's Story
The Trial: Ashling Murphy
The Witch Trials of J.K. Rowling
The Retrievals
The Girlfriends
The Garden of Eden
Most Followed Shows
The Imperfects
Huberman Lab
The Rest Is History
The Diary of A CEO with Steven Bartlett
How Other Dads Dad with Hamish Blake
Shadow of Doubt
Scamanda
On Purpose with Jay Shetty
The Witch Trials of J.K. Rowling
SmartLess
Most Shared Shows
The Imperfects
How Other Dads Dad with Hamish Blake
The Witch Trials of J.K. Rowling
Huberman Lab
Scamanda
The Rest Is History
Conversations
The Retrievals
Shadow of Doubt
Who shat on the floor at my wedding?
Most Shared Episodes
The Imperfects: "Hugh & Penny - The Elephant in the Relationship"
Huberman Lab: "What Alcohol Does to Your Body, Brain & Health"
Conversations: "The psychopaths among us"
How Other Dads Dad with Hamish Blake: "Wild Rule Breaking Season Finale with Dr Billy Garvey"
Beyond the Bump: "How can we raise our girls to like themselves? - with author, Kasey Edwards"
No Filter: "Caitlin Moran Thinks It's Harder To Be A Man Than A Woman Right Now"
Feel Better, Live More with Dr Rangan Chatterjee: "Fasting, Hormones & Menopause: Why Women Need A Different Approach To Men with Dr Mindy Pelz"
Wiser Than Me with Julia Louis-Dreyfus: "Julia Gets Wise with Jane Fonda"
The Diary Of A CEO with Steven Bartlett: "The Miracle Doctor: EVERYONE should start Fasting right now! (NEW SCIENCE) Dr. Mindy Pelz"
Mamamia Out Loud

: "Your Hard Questions About The Voice, Answered."
Top Free Channels
LiSTNR
Mamamia
iHeartPodcasts
ABC News
SMH & The Age
DM Podcasts
Nova Podcasts
The Guardian
Scicomm Media
Serial
Top Subscriber Channels
Wondery
Crime X
BBC Podcasts
Casefile Presents
Hamish & Andy
Shameless Media
Australian True Crime
Pushkin
The Rest is History Club
The Diary Of A CEO