Every technology question has a human answer.
At the Apple Store, you'll get the technical training you need for your role, and an experience you'll value for life. Come eager to listen and learn — from your team, your mentors and your customers.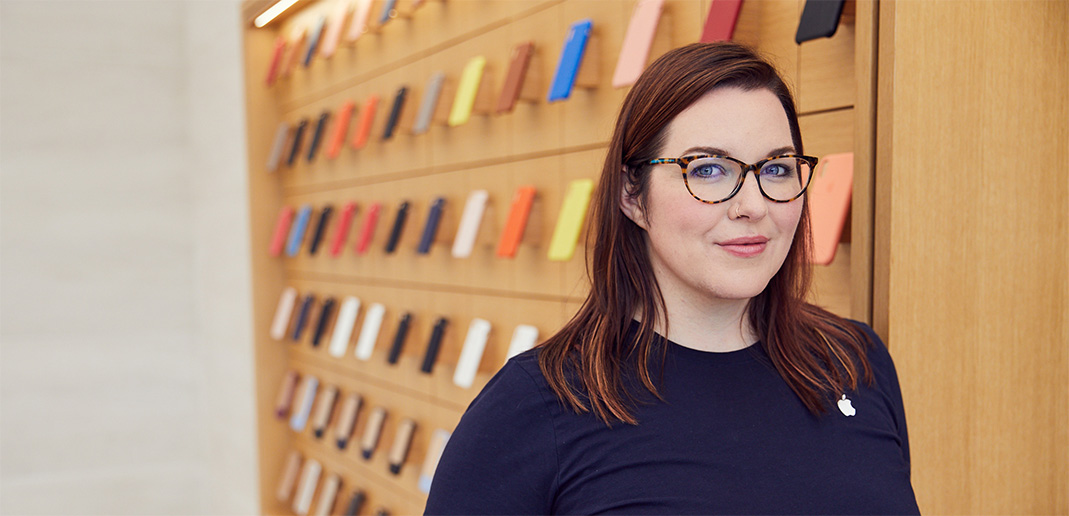 Save someone's day. And be amazed by what it does for yours.
You may start as a Technical Specialist troubleshooting mobile products, or become a Genius whose work includes more specialised repairs. Either way, you'll combine your passion for technology with your own personal touch to help reconnect our customers with the Apple experiences they love. Whether you work full-time or part-time, each customer conversation you have will make it clear: You're not just supporting technology. You're supporting people.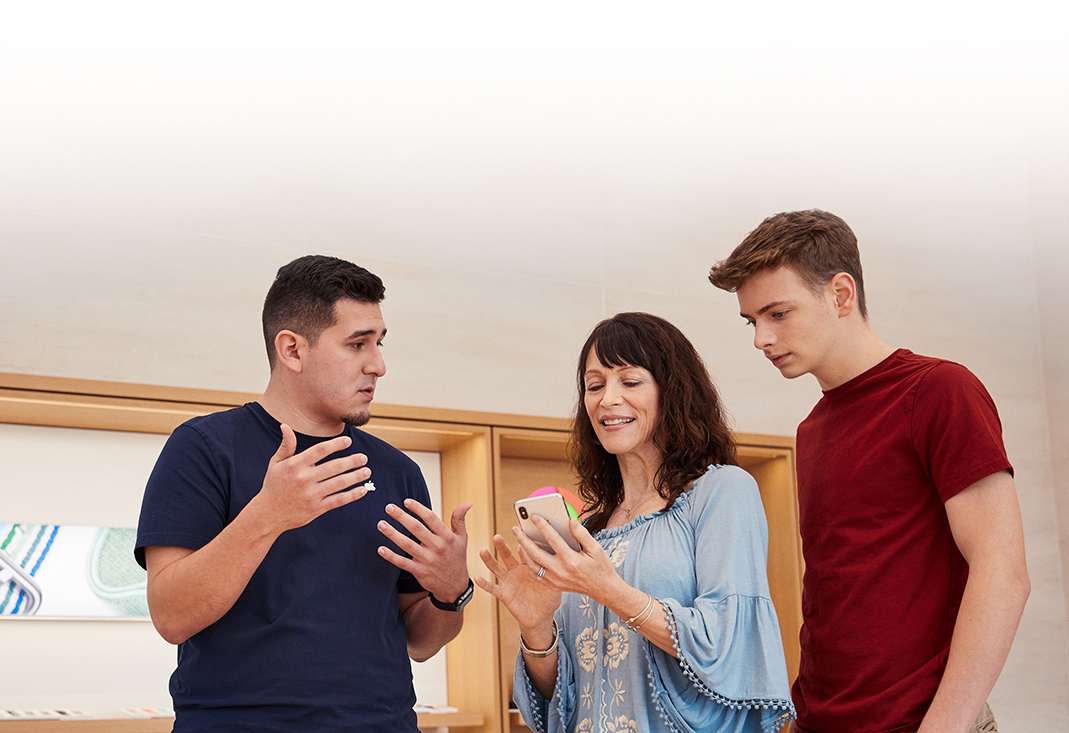 Jeronimo is a Technical Specialist. And a people specialist.
When Jeronimo first interviewed with us, he realised that personality was even more important for this role than a tech-heavy resume. He's since taken advantage of his team's support, including the coaching and mentoring that have brought his skills to life — for today and tomorrow. Now Jeronimo is paying it forward: "The leaders here remind me of the high school computer teacher who first inspired me to explore my interest in technology. In this role, I try to be that person for others."
See available Technical Specialist roles
Melissa is a Genius. Who's still learning every day.
Melissa considered herself more of a people person than a tech person, but after joining Apple, she had the confidence to learn something new every day. Thanks to her team's help and extra tech training, she got to know our products inside out. Although Melissa is now certified to repair Apple hardware, most of her role is dedicated to what she considers even more rewarding: customer experiences. "People do so much with our products these days, so showing them how to have a little more control over their devices is like giving them a little more control over their lives. They're so grateful — and that feels really good."
See available Genius roles
Apple Retail Technical Support Roles
See which role best matches your experience.
Technical Specialist: Full-Time or Part-Time
We'll provide the training you need to get new owners started and help current owners troubleshoot their mobile devices. In this role, you won't be expected to repair hardware. You'll be our customers' human connection to Apple: empathetic, friendly and real — this is more about restoring relationships than repairing technology. You'll gain more technical expertise through mentoring from experienced Genius technicians, and you'll grow professionally through development from store leadership. At Apple, the learning never ends, and team members continually support each other.
See available Technical Specialist roles
Genius: Full-Time or Part-Time
Use your people skills and problem-solving talent to ensure that customers get swift resolutions to technical problems of every kind. As a Genius, you'll be certified to perform Mac and mobile device hardware repairs, and you'll provide other hands-on technical support. Along the way, you'll be updating your technical know-how and educating team members about technical issues. You'll grow your career skills, too, because leaders here take an active role in your professional development. Ultimately, it's about enriching customers' lives by reconnecting them with what they love about their Apple experience.