Montgomery County Public Schools have over 161,000 students, and many of them come from underserved and underrepresented communities. This makes preparing everyone to succeed all the more important. When the school district's superintendent, Dr Monifa B. McKnight, realised that opportunities for students could expand if they learned to code, she implemented new programs using Apple products and the Apple programming language Swift.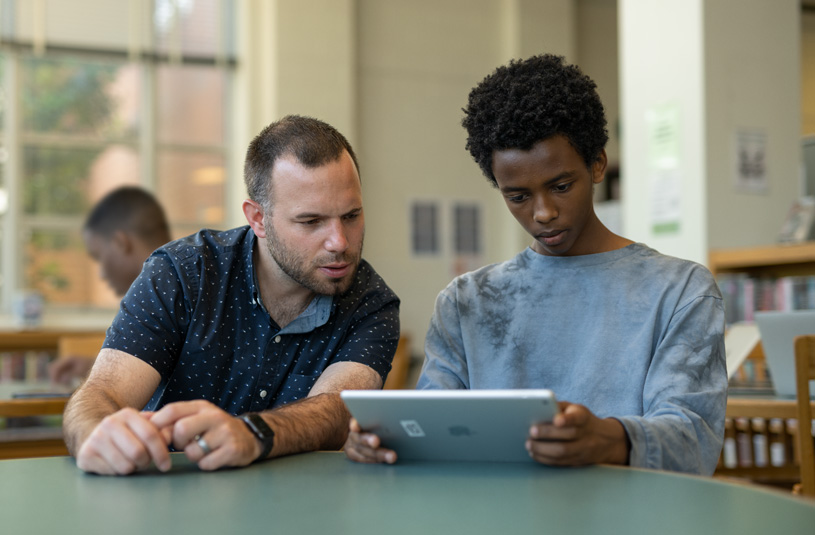 As part of the programs, Dr McKnight works closely with local economic experts and state officials to figure out where job opportunities in her county are growing. With biotechnology and cybersecurity expanding, she makes sure that the students in her schools have the skills they need to work in those industries — including app design, software development, and an understanding of the latest tools and platforms.
"We chose Apple products and coding resources because they help students learn skills that will prepare them for the future. It's a conduit to access for students who otherwise might have been limited," says Dr McKnight.
One of the district's most successful initiatives is Montgomery Can Code, a summer program that was launched in 2019. It's based on Apple's Everyone Can Code guides, which help students of all ages learn about software engineering. The program gives students in years 6, 7 and 8 the opportunity to use iPad to design apps in Keynote and prototype them in Swift. Montgomery Can Code also helps connect students with internships and job opportunities at local businesses, and more than 3,000 students have participated. It even inspired the ignITe Hub at Montgomery College, a collaborative space for the larger community to learn coding and entrepreneurial skills.
"Montgomery County was the right place for a coding initiative with Apple. Regardless of socioeconomic status. Regardless of anything someone may see as an obstacle. This program gives students the opportunity to solve problems that exist in their communities with the best tools possible. There's power in that," says Dr McKnight.