100

%
Apple Teacher Certified
At Panyapiwat Institute of Management Demonstration School, educators use technology in creative and engaging ways. And they're recognised for it: every teacher is Apple Teacher certified and earns badges through the free Apple Professional Learning program. This program teaches educators foundational skills on iPad and Mac as well as how to use Apple apps specifically created for teaching and learning. One example is the Classwork app, which allows teachers to collaborate one on one with students easily and in real time — creating an environment where everyone feels seen, heard and connected.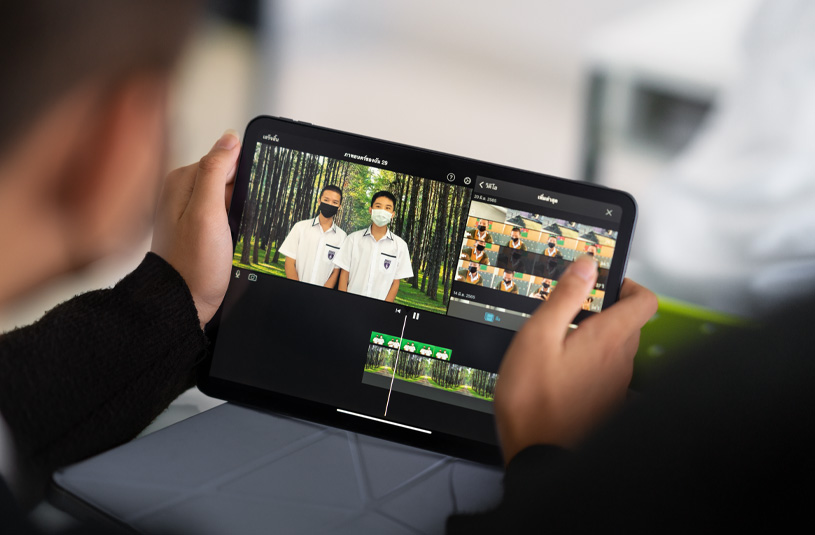 "Through our commitment to professional development, teachers in this school are becoming a model for other teachers in Thailand. It's encouraging because I know they're helping other schools to make our country even better," says deputy director Prawit Srinongwa.
As a result, educators are innovating across every subject. Science lessons combine hands-on work with augmented reality — students use iPad to research topics, visualise anatomy and perform dissections in the lab. In mathematics class, students use animations in Keynote to better recognise and understand the logic behind equations. And everyone is given the opportunity to pursue extracurricular activities that harness creative thinking and problem-solving skills, such as joining the Swift Coding Club to learn app development.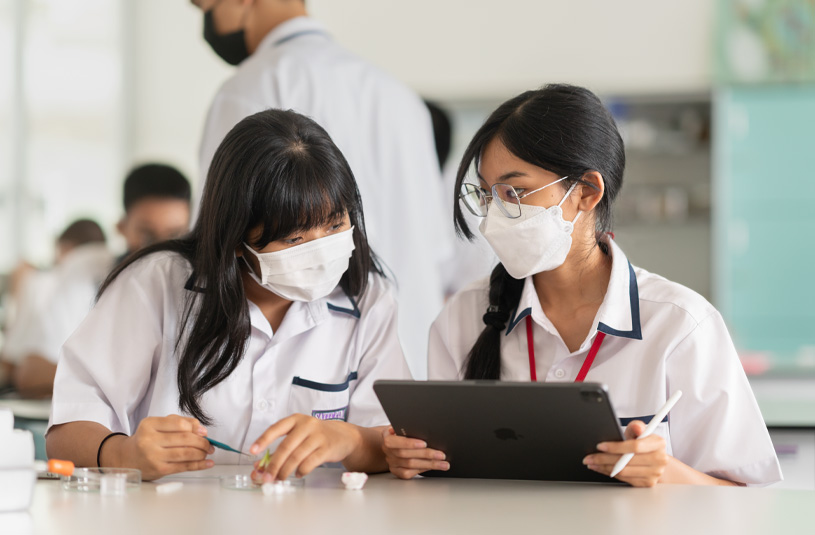 "Our teachers encourage students to build their self-esteem and explore their full potential," says school director Anchalee Phuprasert. "Training our teachers on iPad ultimately helps students to express their imaginations and find their passions. That's really important to us."