Apple's iOS app economy drives economic growth and opportunity across Canada
App Store programs have helped developers prosper despite the pandemic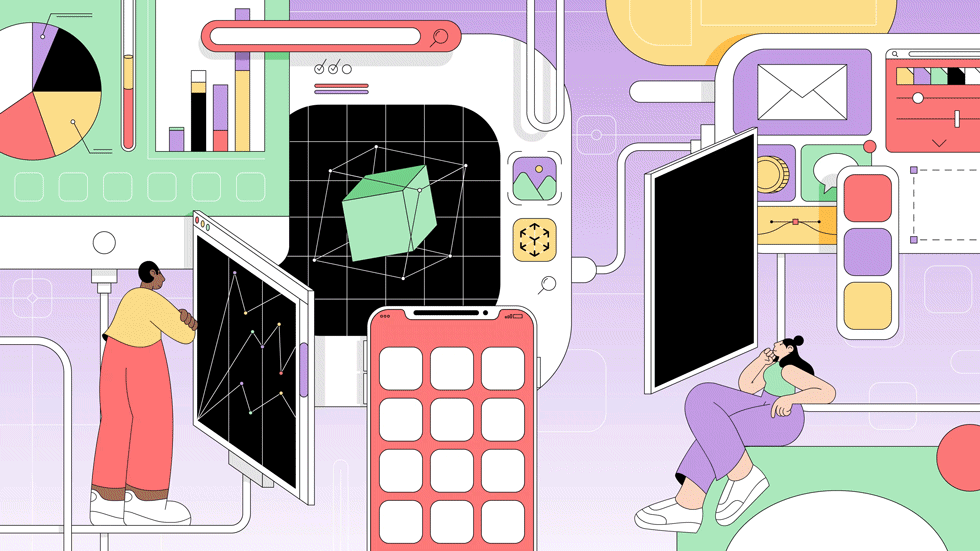 As the pandemic forced people across Canada to adapt every aspect of their lives and brick-and-mortar businesses to move online, the iOS app economy was a resilient source of opportunity, innovation, and economic growth. Canadian developers continued to grow their businesses and share new apps with the world, and Apple's App Store now supports more than 243,000 jobs in Canada — an increase of more than 18 percent over the past year.
The App Store has become a powerful engine of economic growth in Canada and around the world since it launched in 2008. As entrepreneurs moved their businesses online and established developers built on their successes, users discovered new apps to help them adapt to an increasingly virtual world. To date, developers across Canada have generated more than $2 billion CAD in total earnings — growing 20 percent in 2020 from the previous year. Ninety percent of Canadian developer revenues came from outside the country, helping people all around the world connect and find joy, discover new ways to learn and create, and stay informed and entertained.
Helping Developers Invest, Evolve, and Grow
Canadian developers benefit from the App Store Small Business Program's reduced commission. Since its launch in January, the App Store Small Business Program has been helping the vast majority of developers — those who earn under $1 million in proceeds over the course of the year — benefit from a reduced commission of 15 percent on sales of digital goods and services. This is significantly lower than the industry standard, creating enormous potential for startups like TRU LUV, MODU Research, and Ground News to reinvest, try out new ideas, grow, and usher in the next generation of app economy innovation.
In addition, Canadian developers have embraced the Apple Developer Program, harnessing the tools, resources, and support available to turn their ideas into reality and create thriving businesses beloved around the world. Entrepreneur Camps, the use of Apple core technologies and languages like Swift, and the editorial support of the local App Store team have helped Canadian developers of apps like Sago Mini World, #SelfCare, FILM3D, and Ground News invest, evolve, and grow despite the pandemic.
Sago Mini
Jason Krogh founded Toronto-based Sago Mini in 2013 and launched on the App Store with the goal of making the world's best apps for toddlers and preschoolers. Apple technologies like iPad and ARKit combined with the App Store subscription model have allowed Sago Mini to innovate and expand, making Sago Mini World one of the most popular kids' apps in the world. Sago Mini School offers intuitive, play-based learning tools for parents and kids.
"Sago Mini's story is inextricably linked to the introduction of iOS and iPad," said Krogh. "These technologies are what made digital play accessible to an entirely new audience of young children."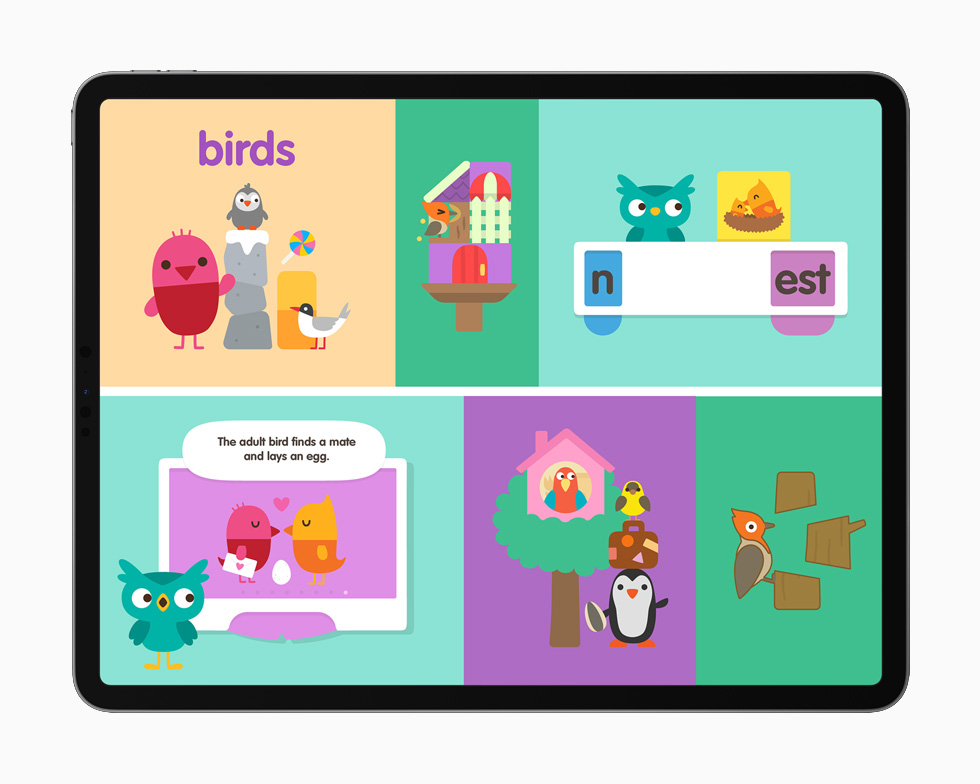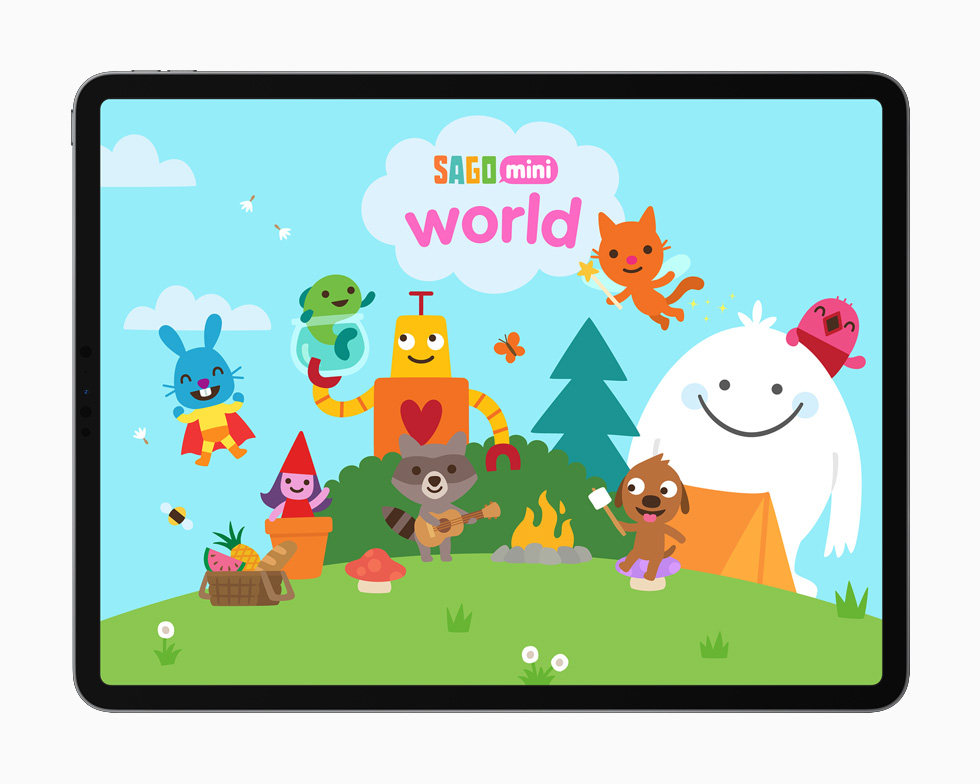 Ground News
Waterloo-based Ground News is a news aggregator that addresses the issue of media bias. A former NASA engineer, founder and CEO Harleen Kaur launched the app in 2018 exclusively on the iOS App Store and this year expanded their offering to include a Mac app and Safari extension. Kaur credits their enrolment in the Small Business Program, specifically the reduced commission, with unlocking capital for them to hire more engineers.
"The Small Business Program has been a major boost in our reinvestment into our business," said Kaur. "As a small independent studio, we have to really watch our costs before we expand, especially when life throws curveballs like a pandemic. With the added proceeds from the program, we have been able to make hires that would have been several months delayed otherwise. And the investment has really paid off! We would not have a Mac app and a Safari extension if we didn't have the added resources."
TRU LUV
Developer Brie Code founded the development studio TRU LUV and was the first Canadian to attend Apple Entrepreneur Camp. She co-created the experimental app #SelfCare that relaxes players with meditative tasks rather than completing levels as in other meditation apps. #SelfCare was one of the App Store's Best of 2018 Trend of the Year selections and has been heralded for its inclusive gaming experiences and diverse team. In the midst of the pandemic, the app experienced record downloads as people looked for ways to de-stress.
"At Apple Entrepreneur Camp, we received direct support from Apple and met an abundance of other innovative teams driven by women," said Code. "We'd never met teams like ours before. In a world where 3 percent of venture capital goes to women founders, this support was critical to our success."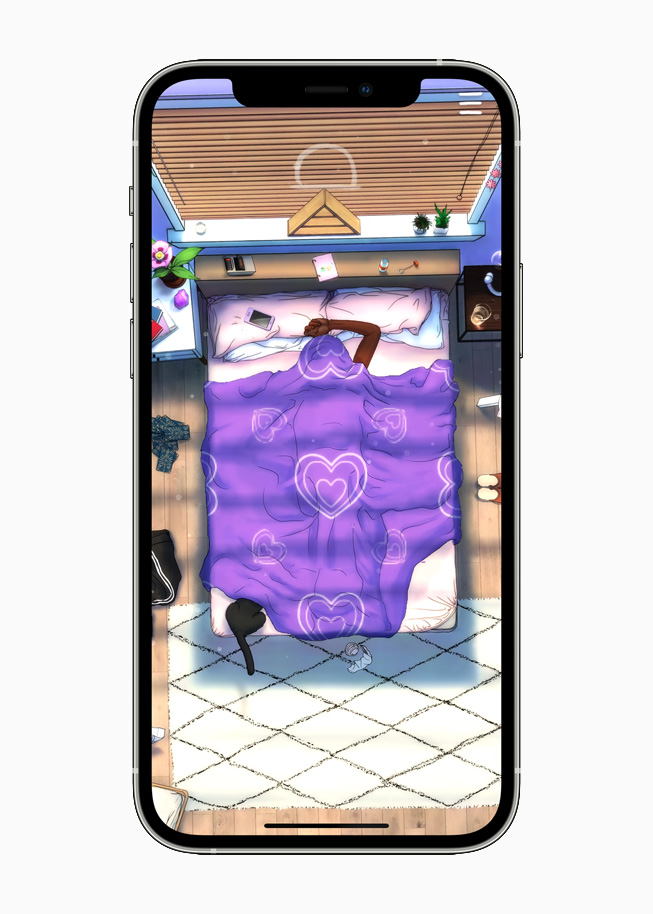 FILM3D
Abdou Sarr and Mo Alissa, founders of MODU Research, launched their iOS-exclusive app, FILM3D, in 2018. The Montreal-based team hopes to help pave the way for future young Black developers with their best-in-class app. They regularly champion learning how to code, computer science, and entrepreneurship. With FILM3D they aim to remove barriers to capturing, creating, and sharing immersive media. The app, developed fully in Swift, taps Core ML, ARKit, and Metal to let users shoot 3D photos without special equipment.
"Under the hood, we combine a symphony of Apple technologies to make 3D capture easier than ever before," said Sarr. "It all starts with Swift, which gives us the stability, performance, and base needed to build a captivating mobile experience." Sarr was one of the inaugural attendees of the
2021 Entrepreneur Camp for Black Founders and Developers
. He says that experience inspired them to explore new thinking around their developer process, and FILM3D's next update will include a faster camera experience and an optimized subscription flow.
Apple is investing in educational programs and opportunities that help prepare learners of all ages for the jobs of the future. With Swift Playgrounds, Everyone Can Code, and Develop in Swift, Apple gives anyone interested in learning to code the tools and guidance to create their own apps. Today more than 9,000 K-12 and higher education institutions worldwide are using Apple's coding curricula. The Everyone Can Code and Develop in Swift programs are valuable resources for teachers and professors who are driving the development of coding skills at all levels of education.
Canada's dynamic app economy stands poised to be a competitive and powerful force for job growth as the country recovers from the COVID-19 recession. Canadian developers have embraced the idea that apps can truly be an innovative and effective force for good — helping people capture the little moments that matter most, keeping students engaged and learning even at home, empowering businesses, and tackling important global human issues like mental and physical health.
Since its launch in 2008, the App Store has been an incredible business opportunity for developers and a safe and trusted marketplace for users around the world. The more than 1.8 million apps on the App Store help creators, dreamers, and learners of all ages and backgrounds connect with the tools and information they need to build a brighter future and a better world.
Press Contacts
Apple Media Helpline
(408) 974-2042