Advancing equity today.
And every day.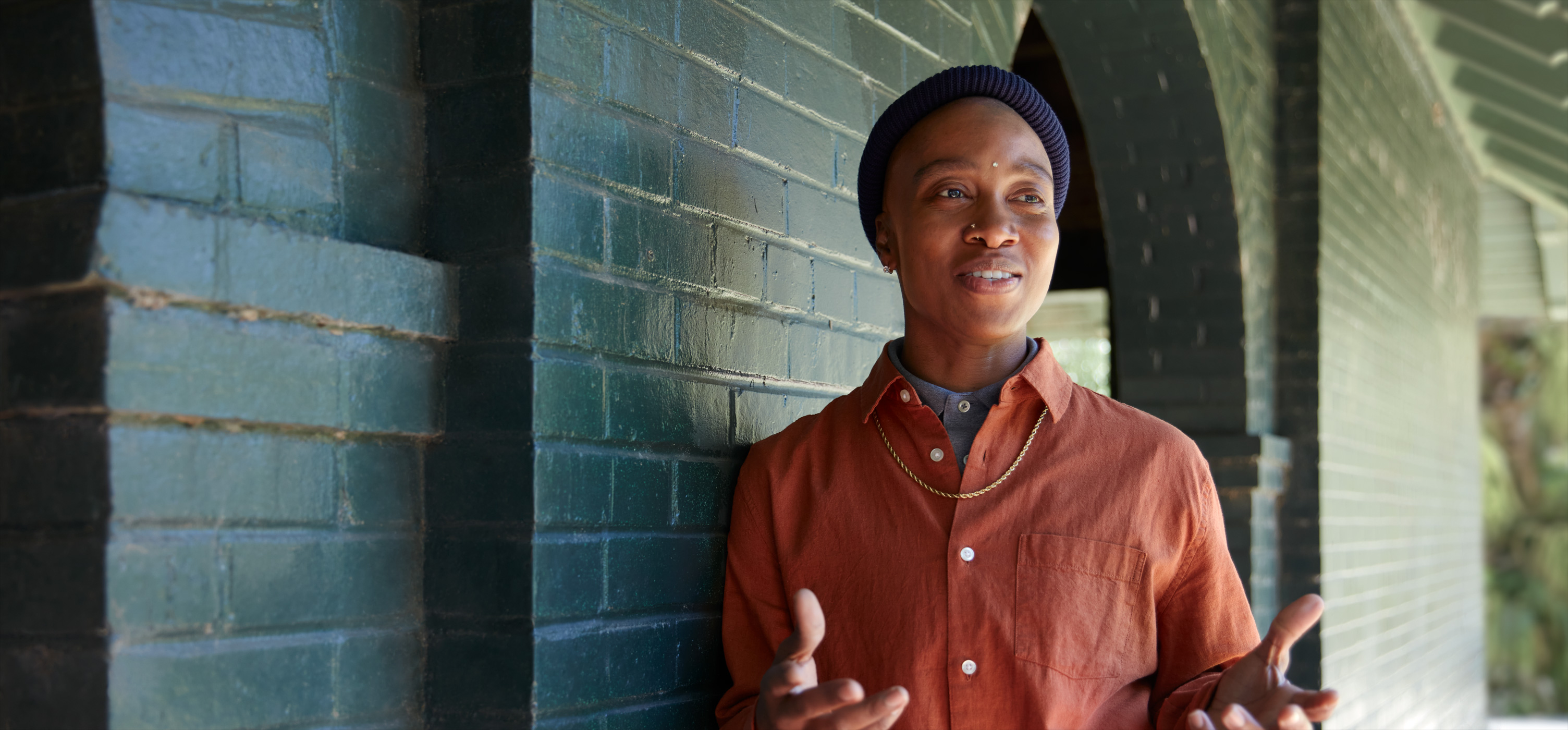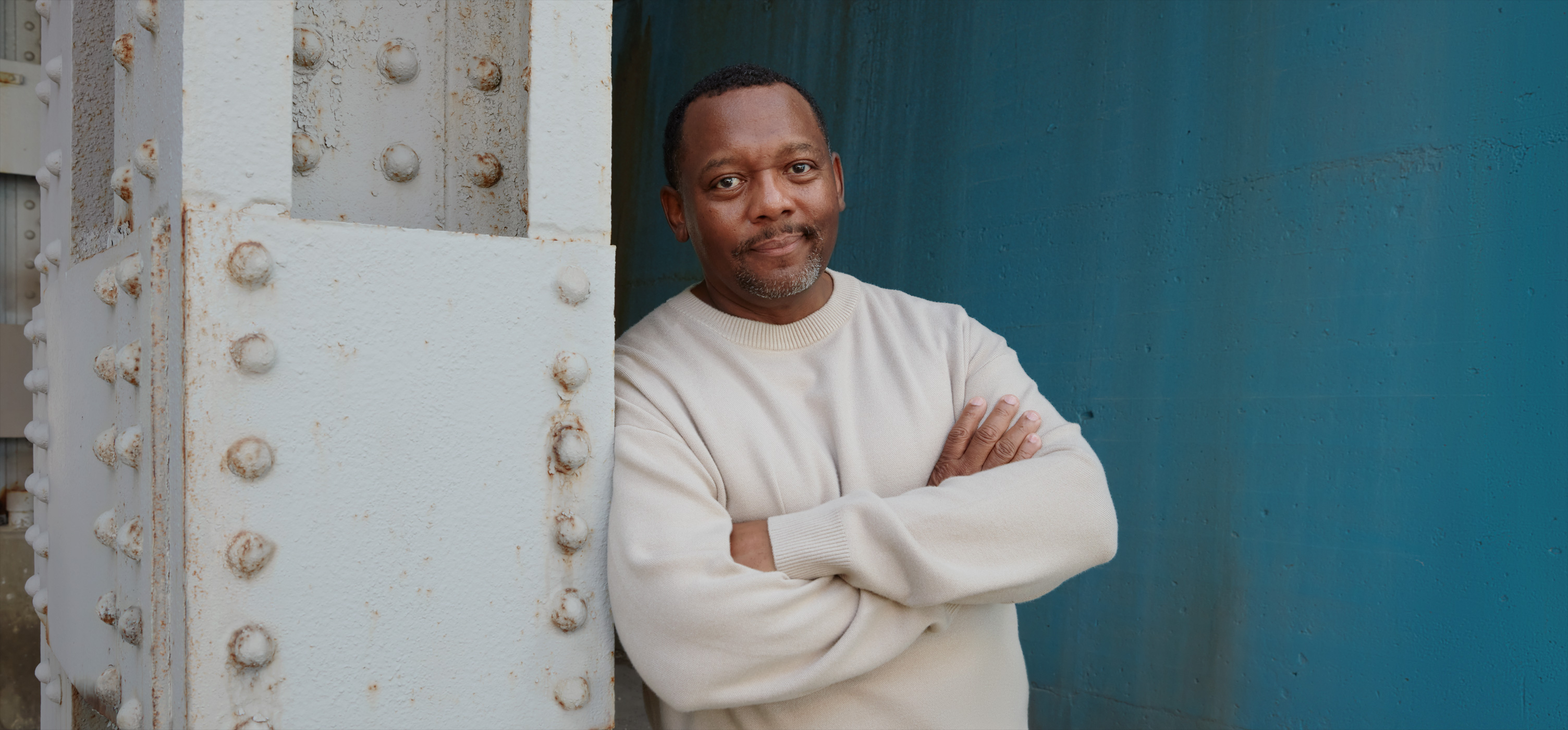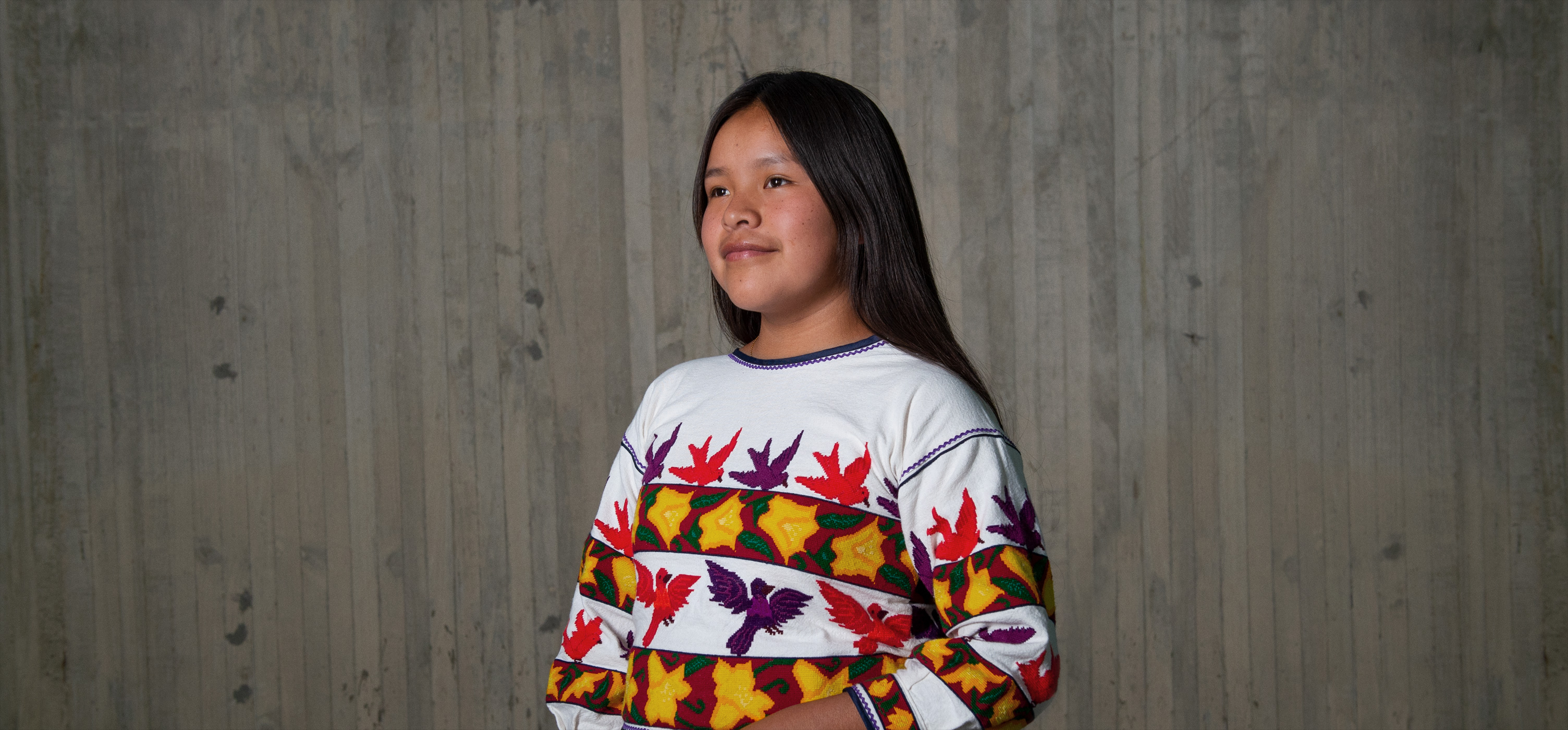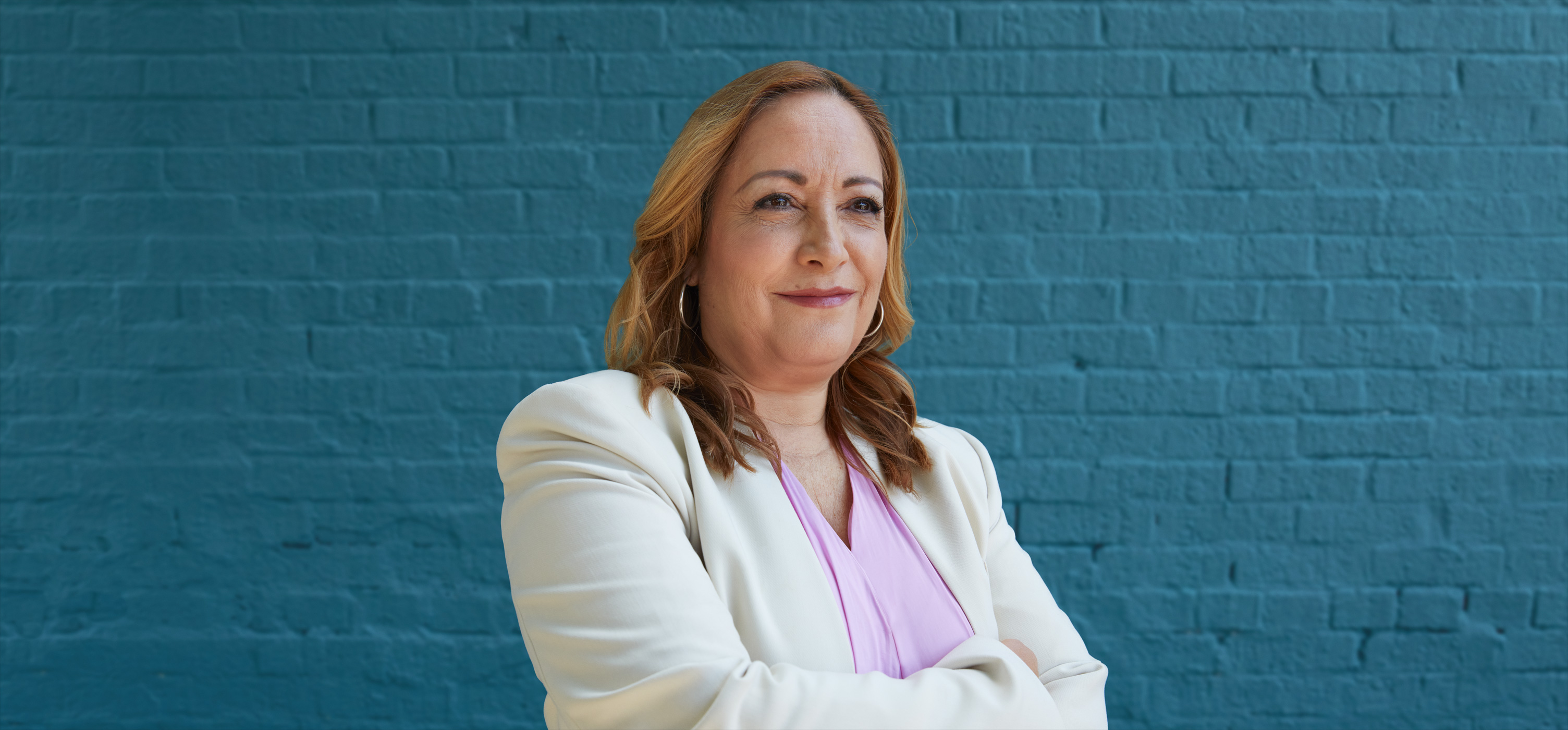 An equitable world is a better world. So we're expanding opportunities for Black, Hispanic/Latinx and Indigenous communities around the world in three key areas: education, economic empowerment and criminal justice reform. Because creating meaningful change takes all of us.
Education that powers possibility.
We're increasing support for minority-serving institutions and programmes that foster skill building, technology training and career growth. Because with more resources, more is possible.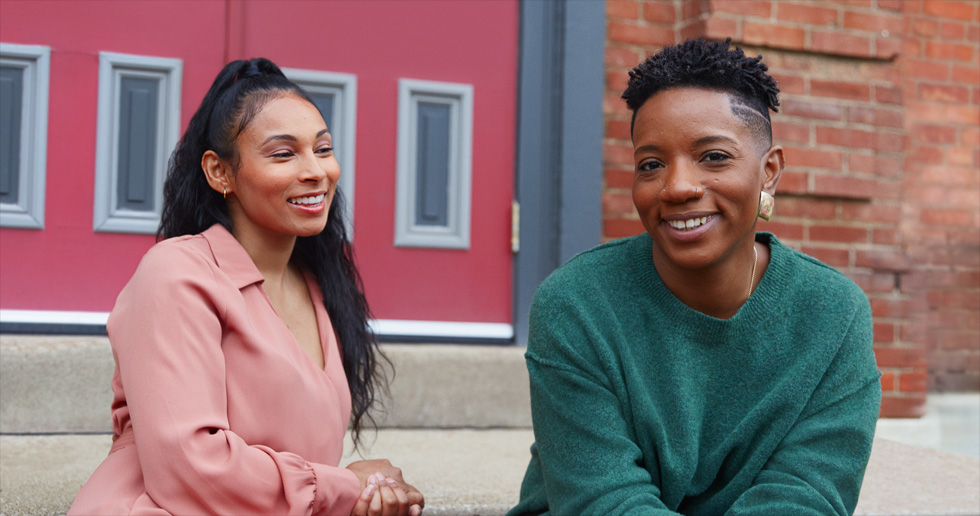 Filmmakers propelled by purpose.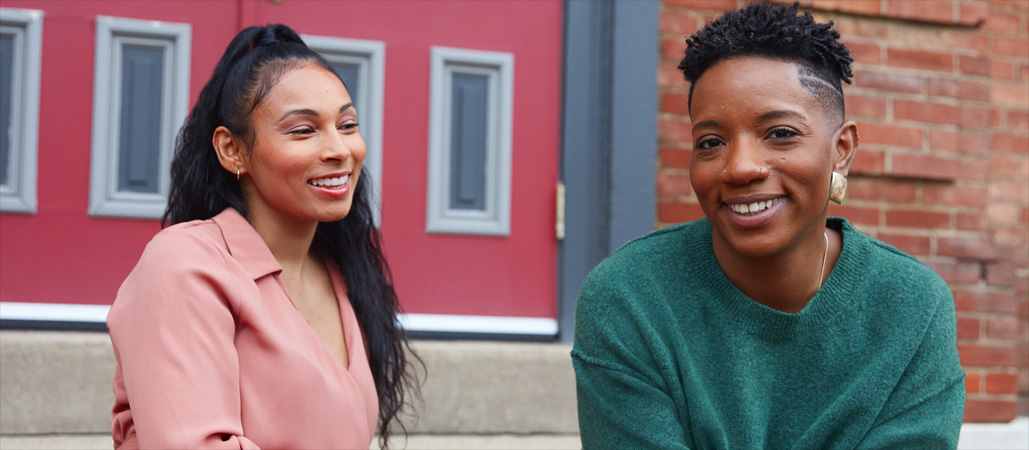 Filmmakers propelled by purpose.
Dr Tytianna Ringstaff believes creativity is a catalyst for change. As the Artistic Director of the Black Film Institute at Simmons College of Kentucky, a Historically Black College and University (HBCU) in Louisville, she and other faculty members are providing students with a platform to pursue their passion for filmmaking.
"

We're using storytelling to resurrect untold narratives about the Black experience. As a catalyst for change, we use art for activism to ignite critical conversations and disrupt the injustices we collectively experience," says Dr Ringstaff.
Apple has invested $25 million as a founding partner of the Propel Center, a first-of-its-kind global innovation and learning hub that supports all HBCUs. With a grant from Propel, Simmons's Black Film Institute has created programming that gives its students hands-on experience making films — including writing, filming, directing, producing, editing and marketing them. "We want to make sure our students are leaving with that passion and authenticity — and the opportunity to become a vehicle for social change and transformation through their own story and their own lens," adds Dr Ringstaff.
Using Mac, iPad and iPhone devices, as well as Final Cut Pro and iMovie editing software, the students produced and filmed the documentary series Raising Simmons: Treading the Lanes. The series pilot tells the story of 11 Black jockeys who raced in the first Kentucky Derby. "To me it was very shocking," says Kristen Gray, a student who worked on the film. "These first jockeys were formerly enslaved. They were some of America's very first athletes. That story gets overlooked."
By creating these opportunities, Simmons College of Kentucky is ensuring that Black history is elevated and that more students like Gray are better positioned to pursue film careers. "I plan to continue to write and produce my short films," she says. "I've even written a number of short horror films. I feel more confident, not only in writing, but in filming, directing and editing."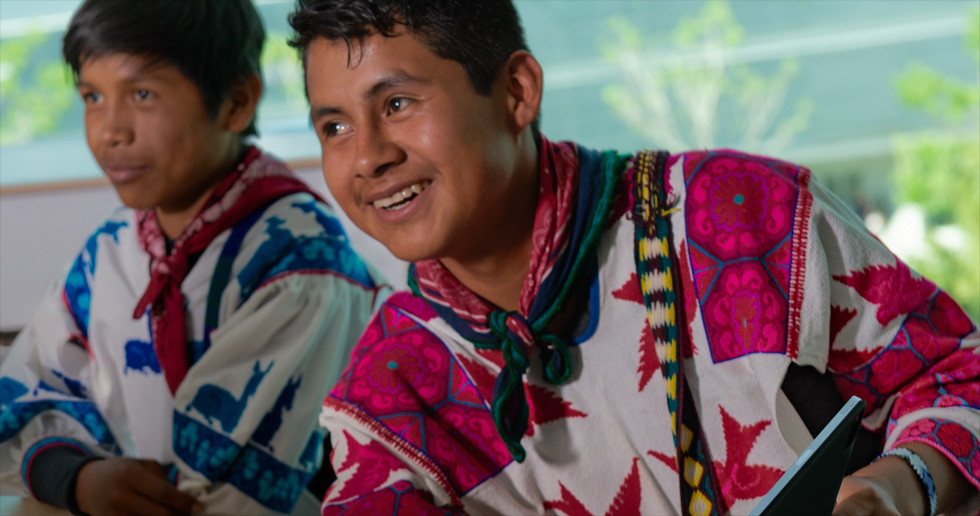 A digital approach to preserving culture.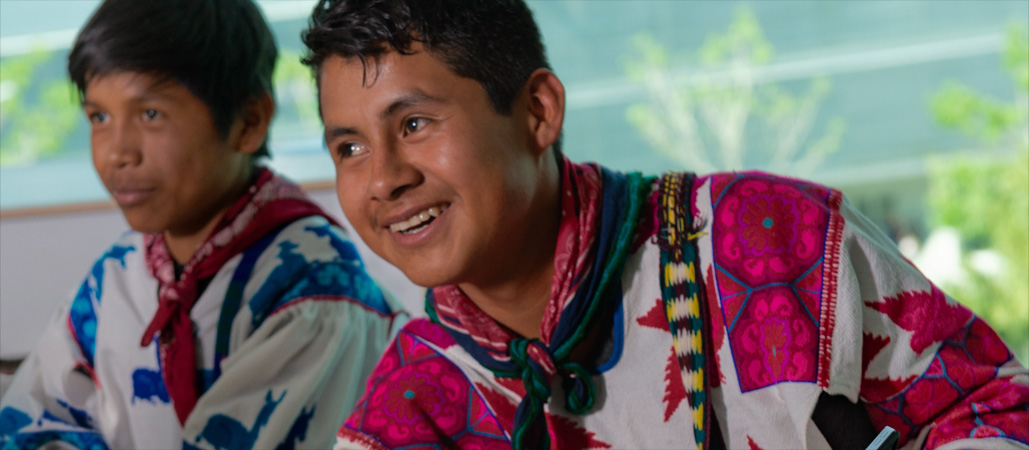 A digital approach to preserving culture.
In Mexico, Apple has been working closely with educational institutions across the country to help set up and launch iOS Development Labs — bringing coding with the programming language Swift to students and preparing them for careers in Mexico's iOS app economy. Among these institutions is the Wixárika School of Higher Secondary Education.
The Wixáritari are the largest Indigenous community in Jalisco, Mexico. As the world around them continues to digitise, they have been forced to make tough decisions, including leaving their close-knit community in search of educational and economic opportunities in distant cities.
To help ensure that the Wixáritari gain the professional skills they need while also preserving ties to their community, iOS Development Labs at the Universidad de Guadalajara (UdeG), along with regional partner Enactus, is helping them learn how to design, create and code their own apps.
"

We have so much talent around us all the time. Our mindset is always about creating opportunities for more and more people," says Jesús Esparza, President of Enactus Mexico.
In April 2022, six students and two teachers from the Wixárika School were invited to the lab at the Centro Universitario de Arte, Arquitectura y Diseño (CUAAD) campus of UdeG for coding training to support educational and economic opportunities in the Wixárika community.
There, the students and teachers learned how to use iPad and Mac devices and gained foundational coding skills with Swift Playgrounds. After their training, they passed on their knowledge to others in their community.
Rafael Cázares, Administrator for the UdeG iOS lab, is excited by the opportunities that coding has provided the students. "Now they want to solve all problems through apps," he says. "They see a problem and know they can make a difference. It's empowered them."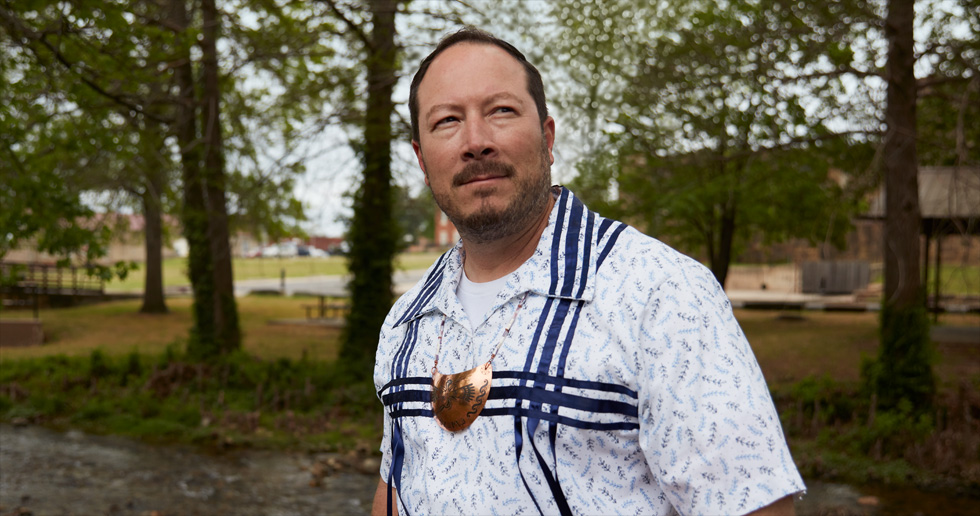 Teaching tradition through tech.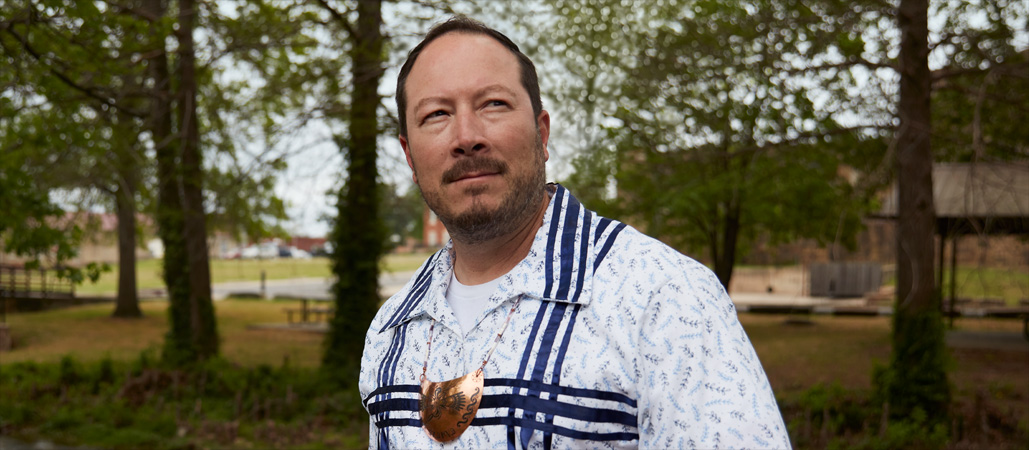 Teaching tradition through tech.
There are around 450,000 Cherokee Nation citizens in the world, but only about 2,000 are fluent Cherokee speakers — and most are over 70 years old.
"Our language is very ancient, but it holds the keys to the future and where we want to go," says Deputy Principal Chief Bryan Warner of the Cherokee Nation. "If you get to that last fluent language speaker and that person passes, you can hear a way of life ending. That is something we do not want to see here."
To help keep the Cherokee language alive, the Cherokee Immersion Charter School opened in 2002. The Oklahoma school teaches maths, music and other subjects to students from Kindergarten up to 8th Grade (Years 1 to 9) in their ancestral language. Though many students have parents and grandparents who were precluded from speaking Cherokee because of assimilation policies, at the Cherokee school, students speak their native language freely and proudly.
"

Without this school, we wouldn't learn the language. Without the language, our traditions could die out, our culture could die out. Without our language, we cannot really say we're Cherokee," says 7th Grade (Year 8) student Kannon Lane.
To support the school's efforts, Apple donated iPad and Mac devices. And Apple's Community Education Initiative team hosted an onsite training session to help members of the school staff learn how to use iPad devices to make impactful learning content. The school is also expanding opportunities for its students through coding.
"Coding makes more possible," says Deputy Chief Warner. "I imagine the day someone says to me, 'Have you seen this new language app? It's from a student who started out at our school. They developed it.' There are tears that can be shed for many different reasons, but those tears would be joyful because I believe that our ancestors would be happy."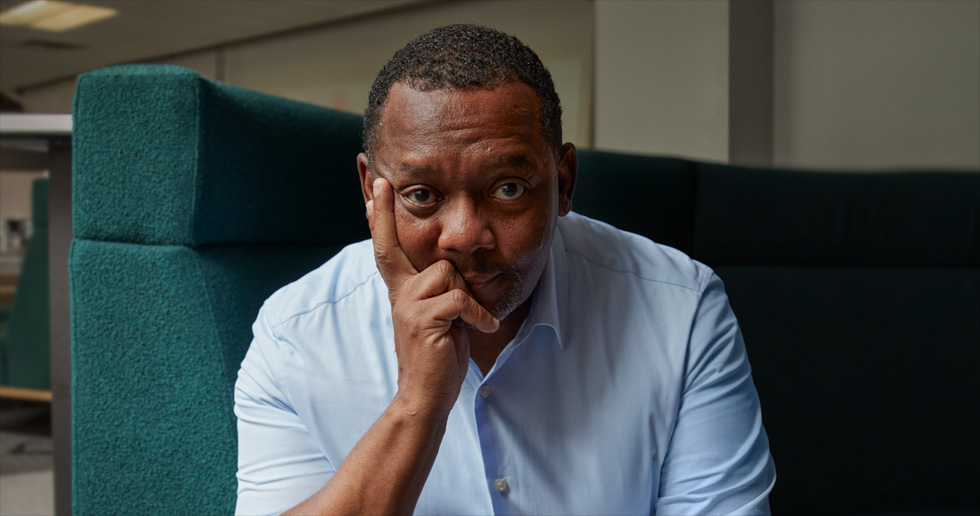 Coding with community in mind.
Coding with community in mind.
Throughout his life, Jerome Warfield has held many roles. Pharmaceutical sales rep. Parole officer. Pastor. But at 57 years old, he never envisioned adding coder to that list — until he heard about Detroit's Apple Developer Academy. That's when Pastor Warfield, who was born and raised in Detroit, realised he could be a force for change within his community by learning to code.
Historically the home of automotive engineering in the US, Detroit now has a growing class of entrepreneurs who are pioneering a new future of digital innovation. The Developer Academy, which has more than 15 locations around the world, brought its programme to downtown Detroit — its first-ever US location — through a partnership with Michigan State University (MSU). The academy now reaches nearly 750 participants from the Detroit metropolitan area every year, with both short-term and long-term programmes that teach the fundamentals of coding, design, project management, marketing and iOS app development. With its wealth of minority-owned businesses, the Detroit area was an obvious choice for a new Developer Academy location. And for Pastor Warfield, attending the programme was a transformative experience.
"

At the Developer Academy, I was able to collaborate with people who came from completely different backgrounds than myself. They expanded my thinking and understanding of what's possible," says Pastor Warfield.
The Developer Academy is also committed to helping high school seniors (Year 13) continue their education by providing them with stipends to attend the academy. "This programme changes the trajectory of individuals who now have access to technology," says Pastor Warfield. "It opens up a whole new world for those of us who have felt shut out of the industry."
The success of the Developer Academy is evident in its students. Pastor Warfield plans to apply what he's learned to help senior citizens and formerly incarcerated people. Other alumni have built healthcare and cryptocurrency apps. And still others have been hired as Developer Academy mentors. All of which shows how learning to code has the power to benefit both people and communities in significant ways.
A new state of the arts in the UK.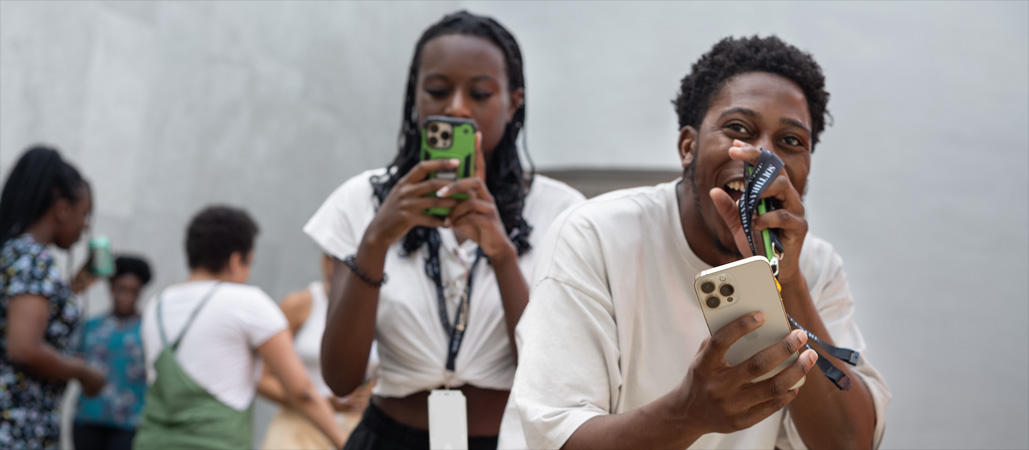 A new state of the arts in the UK.
Apple's partnership with the Southbank Centre in London is providing emerging Black creatives with the opportunity to showcase their talents at the UK's largest multi-arts centre.
"

It's not about teaching creativity. It's about empowering it," says Alexandra Brierley, Director of Creative Learning at the Southbank Centre.
Apple's collaboration with the Southbank Centre began with a pilot project called Photo Fantastic. As part of the pilot, 15 emerging Black photographers from London produced over 4,000 photographs using Apple technology. Their work was featured at the Southbank Centre — and many of them won awards and recognition for their art.
The Southbank Centre partnership has since expanded to include the Reframe project. Spanning London, Manchester and Birmingham, Reframe provides 21 secondary schools with creative curriculums to help spark a passion for creativity in the next generation. Reframe also includes an industry-led residency programme that helps 80 Black artists develop their skills in photography, music and filmmaking. Participants are given access to a suite of Apple technology to create their art, including iPhone, MacBook and iMac devices, and are also mentored by Apple creative professionals. At the programme's culmination, they exhibit their work at the Southbank Centre, with their programme peers, other creatives, and members of the press and public in attendance.
"If you don't feel like you are part of a creative sector that reflects and represents your community, that has a huge impact on confidence," says Brierley. "This programme is an investment in the whole talent pipeline, from school to early career and beyond."
After the programme ends, support for the artists continues. This includes long-term mentorship and connection to a growing network of previous participants. Ultimately, these efforts make a positive impact not only on the artists but on the industry as a whole.
Higher learning

within reach.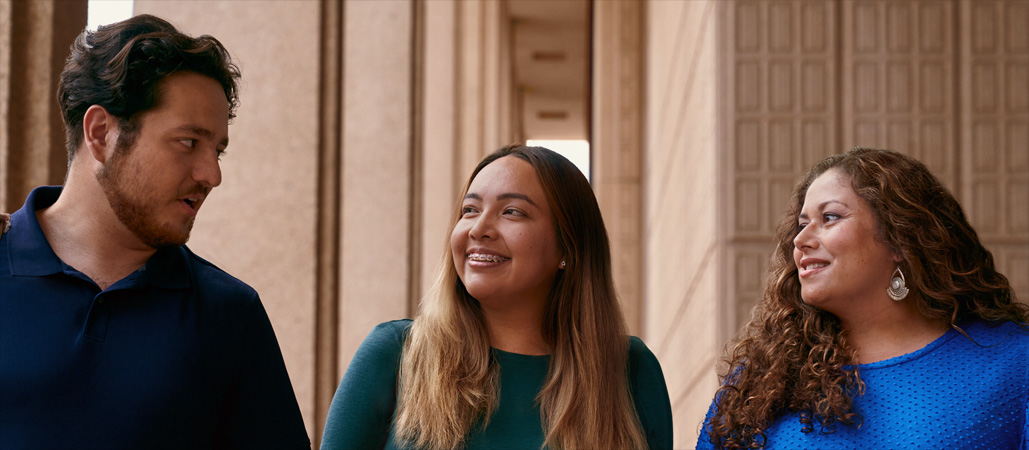 Higher learning within reach.
Amanda Quintero believes that access to education shouldn't happen by chance. The daughter of immigrant parents, Quintero didn't have access to higher education, and the expectation was that she'd find a job after finishing high school. It wasn't until Quintero's last term in her final year that a substitute teacher encouraged her to apply to university. That chance encounter changed Quintero's entire trajectory. It was the moment she started to believe that she had what it took — that she belonged.
Today, Dr Quintero dedicates her career to ensuring that other first-generation university students at Hispanic-Serving Institutions (HSIs) have the same opportunities she had. She serves as the Senior Advisor to the President for Inclusive Excellence and as the Equity Innovation Officer of the Global HSI Equity Innovation Hub at California State University, Northridge. Launched in partnership with Apple, the Global HSI Equity Innovation Hub is working to transform HSIs nationally to increase student success and equip Hispanic/Latinx and other minoritised and historically excluded students with skills to enter careers in science, technology, engineering, arts and maths (STEAM).
"

It's a full circle of giving back, investing in diverse talent with the very communities that many of the students come from to disrupt intergenerational inequity," says Dr Quintero.
In addition to technology and grants, Apple is providing experts to help design educational spaces and programming, positioning learners for success in university and in the workforce. The goal is to move the needle on equipping a largely first-generation student population with the educational experiences and skills they need to become first-generation professionals in STEAM fields. The Global HSI Equity Innovation Hub is making this happen by connecting HSIs to resources, thought leaders and one another, sharing what works to accelerate educational equity, all of which leads to a more inclusive and diverse workforce.
The Global HSI Equity Innovation Hub signifies a shift in the paradigm from what students must do to be successful to what HSIs must do to serve students intentionally. It puts the onus on leadership to shine an equity lens on their structures, policies and practices. It empowers students, lecturers and staff to transform institutions, which Dr Quintero says is key to an effective equity-centred approach to education. The other key is engaging the families of first-generation university students, who are often disconnected from campus life. "The first time my family ever set foot on a college campus was the day of my graduation," says Dr Quintero. "And I don't want that to be the experience of other students."
Investing in economic impact.
Empowered companies lead to empowered communities.
So we're championing diverse suppliers and industry innovators.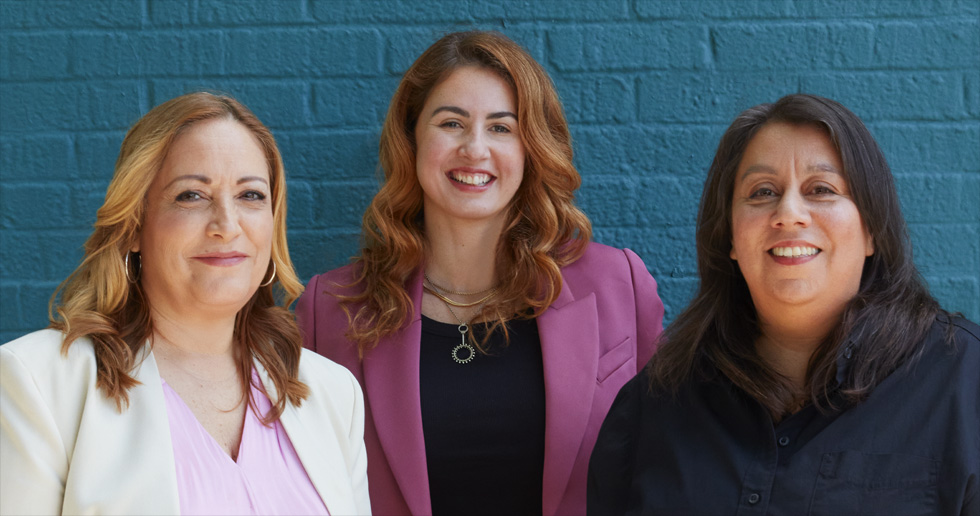 Financial advice that pays it forward.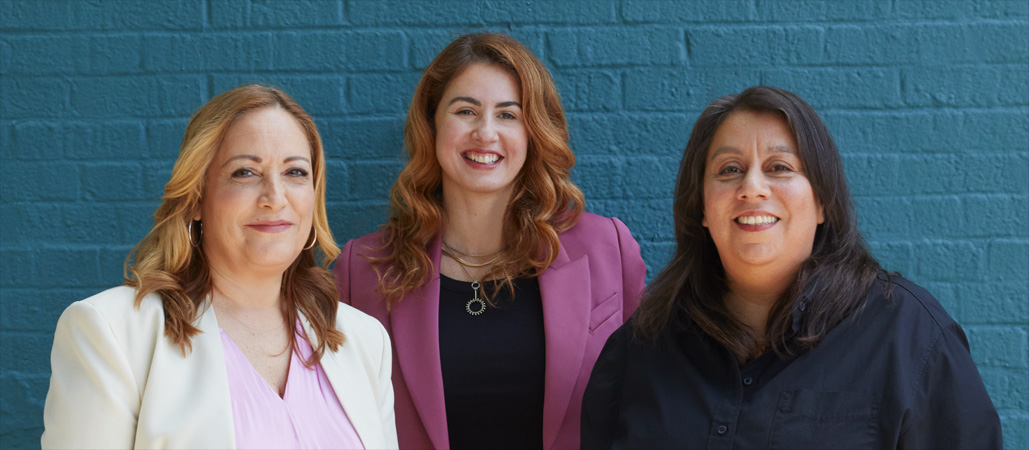 Financial advice that pays it forward.
For too long, Beatriz Acevedo and Mary Hernandez heard stories from people in the Hispanic/Latinx communities about keeping their money under a mattress — or stashed away in a safe in their homes. They did this because the US financial system has historically failed to understand and serve their needs. Acevedo and Hernandez knew they wanted to rectify this wrong by supporting their community in taking control of its finances.
So along with Xavier Gutierrez, they founded SUMA Wealth. The Latina-led financial technology company, with Chief Operations Officer Hernandez, Chief Executive Officer Acevedo, and Chief Strategy and Business Development Officer Daniela Corrente, first focused on gaining their community's trust.
"

We want the Latino community to know, this company is built by people like you and for you," says Hernandez.
Corrente adds: "Many institutions think because they put a sign in Spanish, they are going to attract people from the Latino community, but that's not what inclusivity means."
For its part, SUMA Wealth is both an app and website that speaks directly to Hispanic/Latinx communities and their financial needs in culturally relevant and fun ways. A "dinero toolkit" offers tips like how to pay off credit cards, while another section of the site provides answers to "401 qué" questions.*
The startup receives support from Apple partner VamosVentures, which funds diverse entrepreneurs with groundbreaking ideas. Just over a year after launching, SUMA reaches more than five million users each month. And within three months of starting the programme, these users go from no savings to an average of $500 in emergency savings.
"Ultimately, we want SUMA to be that all-in-one financial platform that fully supports our community at building generational wealth," says Acevedo.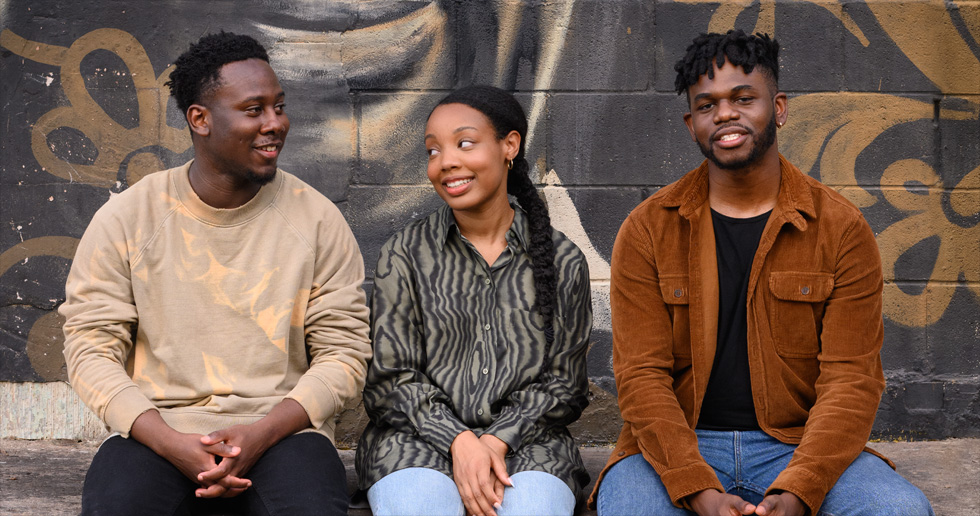 Apps made by everyone. For everyone.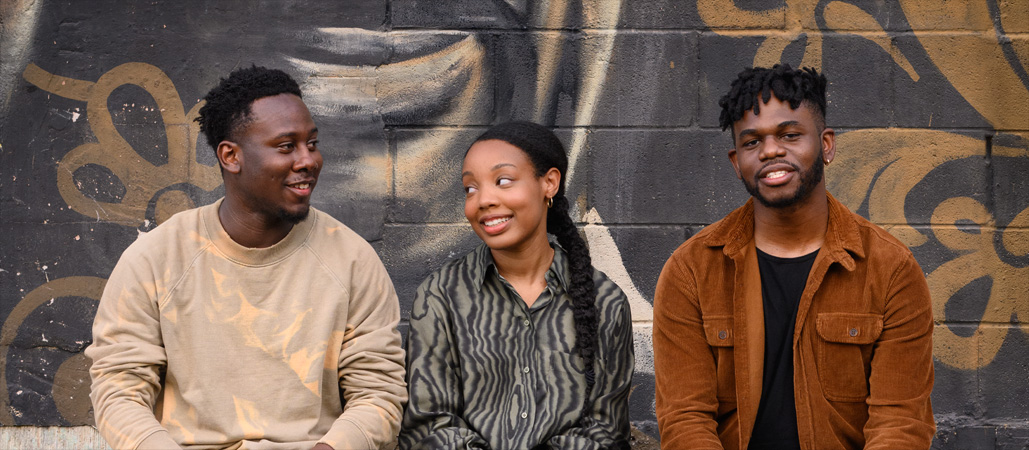 Apps made by everyone. For everyone.
Founders from under-represented communities face unique challenges, especially when starting and leading technology companies.
Apple Entrepreneur Camp was created to help support these founders and their organisations with app-driven businesses. The camp experience begins with an immersive technology lab, where participants receive one-to-one code-level guidance from Apple experts and engineers to help them significantly accelerate their apps. Along the way, they get mentorship, inspiration and insights from top Apple leaders. They also get one year of free membership in the Apple Developer Programme that includes access to beta software, advanced app capabilities, extensive beta-testing tools and app analytics.
Participants are developing more than just apps — they're developing long-lasting relationships too. Previous participants of Apple Entrepreneur Camp become part of a growing community of world-class leaders working across tech, business and social impact to support each other through the entrepreneurial journey. They also receive ongoing support from an Apple Developer representative, who is an expert on the developer ecosystem, as they build the next generation of cutting-edge apps.
Criminal justice rooted in reform.
We're standing up for what's right by supporting organisations committed to transforming the criminal justice system.
Changing lives by changing systems.
Changing lives by changing systems.
Carly Stanley knew that things needed to change. The Australian criminal legal system that systemically targeted Aboriginal and Torres Strait Islander peoples needed to change. The child protection services that separated babies, children and young people from their culture and community needed to change. And Stanley, who had witnessed these injustices first-hand, believed she could fight for that change.
"

It's not a child protection system because the system doesn't protect children. It's not a criminal justice system because the system isn't just," says Stanley.
So Stanley and her husband, Keenan Mundine, created the Aboriginal Community–led non-profit organisation Deadly Connections, which started in Sydney as an outreach programme for Aboriginal young people who were frequently targeted by police. "The vision of Deadly Connections is to address systemic racial disparities through advocacy and various initiatives, and to continue to dismantle and disrupt the harmful systems that have and continue to cause a lot of pain for our community," says Stanley.
Her outreach initially consisted of playing sport with the kids to help keep them engaged and connected. From there, Deadly Connections grew into an advocacy and support organisation for adults and children affected by the child protection and criminal legal systems. "The prison experience is detrimental not only for the individual, but for the whole family and community. That's why everything we do is grounded in culture and community. We know culture is a protective factor," says Stanley.
Deadly Connections' grassroots support includes logistical assistance for families such as ensuring that people can get to their appointments. And the organisation, supported by an Apple grant, helps kids and young people stay connected to their culture with one-to-one mentoring, group mentoring and pop-up community events.
The organisation is also addressing systemic issues at the policy level, including supporting Raise the Age, a national campaign striving to stop Australia from locking up young children and sending them to prison. Currently children as young as 10 can be incarcerated in Australia, younger than the age set by most other countries. Stanley is advocating for all these changes so that Aboriginal peoples don't just survive, but thrive.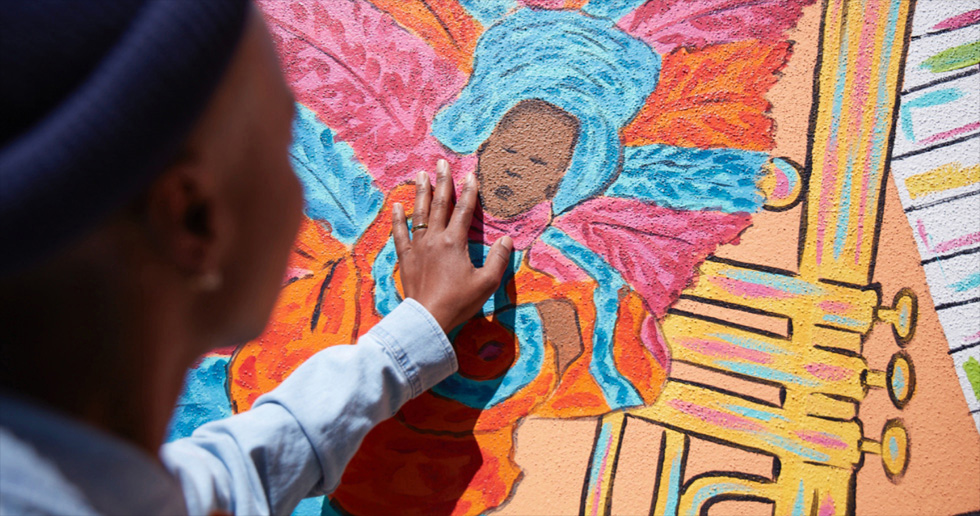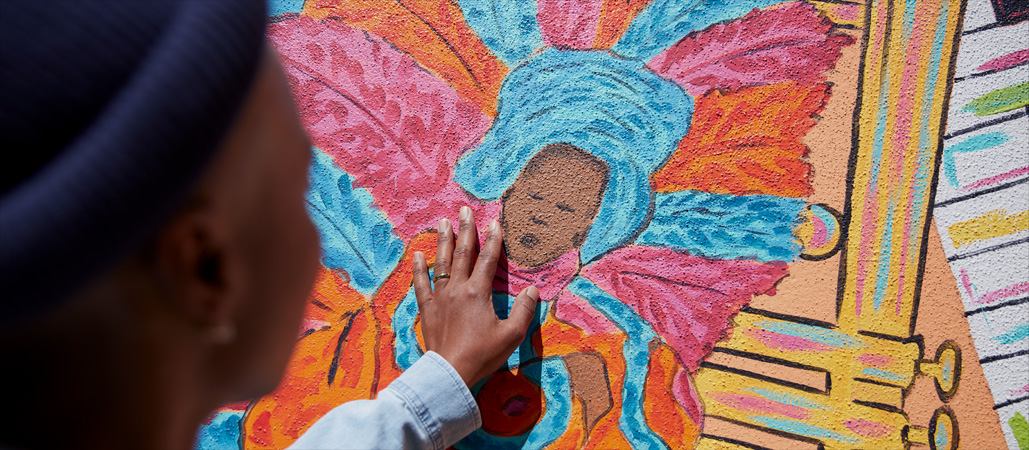 Painting new paths.
In Louisiana, kids as young as 10 can be arrested, prosecuted and incarcerated in the juvenile justice system. And 95 per cent of these children are Black. They are exposed to the traumas of incarceration and denied the educational and development opportunities that every child deserves.
For Journey Allen, this makes her work as the Director of Youth Education at Arts New Orleans for its Young Artist Movement (YAM) Diversion Program that much more important. It's why she works tirelessly to be a source of healing and guidance for young people in the juvenile system so they can find a path towards a brighter future.
"

I really believe in the power of creativity and how it can care for and heal our young people," says Allen.
YAM, co-founded by Judge Arthur Hunter Jr. in 2021, acts as an alternative to prosecuting children and young people for non-violent offences. Apple has partnered with Arts New Orleans, a non-profit organisation that supports arts and culture around the city, to take a stand against the incarceration of children by increasing support for the programme. YAM is the only arts-based diversion programme offered through the Orleans Parish District Attorney's Office. After completion of the programme, young offenders' cases are dismissed.
Allen has witnessed first-hand how working with young people through the arts gives them a second chance, as well as a sense of hope and possibility. "A lot of the kids that come through the diversion programme have a true desire to do well," she says. "They're just still searching for that thing that will capture their attention."
One such outlet is mural painting, which has quickly become one of their favourite forms of creative expression. Local businesses, non-profit organisations and city agencies commission these projects, and the kids gain real-world experience working with clients. They use iPad devices to film the mural-making process and have even used digital animation software on iPad to project their mural designs onto city buildings.
In addition to broadening their capabilities as artists, YAM helps its participants leverage art to speak to the issues directly affecting their communities. "The YAM programme encouraged us to help people and shed light on different topics," says Aliyah Pflueger, a YAM student artist who applied to the programme as a way to help develop her creative abilities. "We have a voice through this programme to say something. People want to hear what kids have to say and what's going on around them. We're telling our story and helping our community."
Funding the front lines of change.
Funding the front lines of change.
Black, Hispanic/Latinx and Indigenous communities continue to be disproportionately harmed by disparities in the US criminal justice system. Black Americans are incarcerated in state prisons at nearly five times the rate of white Americans. Latin Americans are incarcerated at 1.3 times the rate of white Americans, and Native Americans are incarcerated at a rate 38 per cent higher than the national average — the highest rate of any demographic. That's why Apple continues to support and donate to organisations dedicating their time, talents and resources to fight for systems that serve everyone equally.
Our grant projects in Australia support Indigenous-owned and ‑operated efforts such as the Art Gallery of New South Wales (NSW) Djamu Youth Justice Program, which supports Indigenous young people impacted by the justice system through art and culture. Programming includes creative workshops, artistic projects and discussions with local artists.
Apple is also donating to domestic groups whose work is laying the foundation for meaningful reform within the United States. Our grant recipients include the following groups:
The Anti-Recidivism Coalition (ARC) works to end mass incarceration in California by empowering formerly and currently incarcerated people through a support network, comprehensive re-entry services — including transitional housing, clinical therapy, case management and workforce development — and grassroots policy advocacy to create a more just and equitable criminal justice system for all people.
Turn2U Inc.'s The Last Mile programme (TLM) offers opportunities for personal and professional growth for justice-impacted individuals, both in-system and post-release, through education and technology training.
Recidiviz is a tech non-profit organisation that partners with criminal justice agencies to advance their use of data to safely and equitably reduce incarceration at scale.
The Vera Institute of Justice brings researchers, organisers and government leaders together to create evidence-based solutions that restore communities and end mass incarceration.
Defy Ventures helps currently and formerly incarcerated people across the US find success integrating back into society through employment and entrepreneurship.
Apple is grateful to all the trailblazing organisations we're partnering with for their tireless dedication to equity as we work towards a better future together.