Operations and Supply Chain
Build to the highest standards.
Deliver on the highest expectations.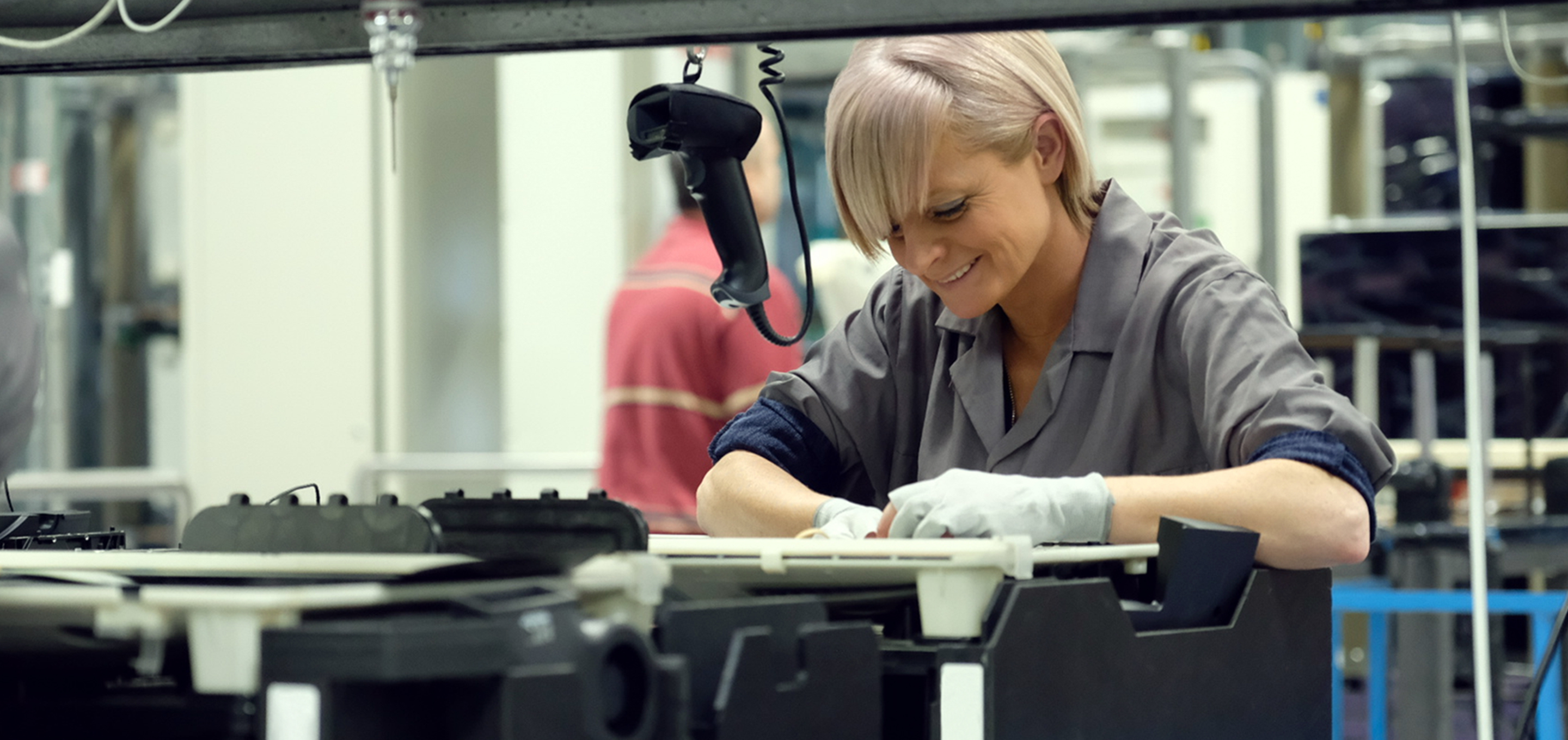 Apple products are made with revolutionary precision to perform exactly as promised. And because customers all over the world eagerly await that experience, we built a supply chain that's equally revolutionary. Join these teams and continue to innovate on an immense scale.
Find a team and begin your own story here.
Business Intelligence and Analytics
The decisions made at Apple have a significant impact, often well beyond the company itself, which is why the detailed contributions of this group are so critical. Their timely and actionable insights help solve complex business problems across multiple areas of operations. Their methods include critical reporting, ad hoc analytics, and advanced analytics/machine learning. Areas of work include Customer Engagement, Supply Chain Optimization, Product Quality, Operations Execution and Fraud Detection, and Sales Channel Program Analytics.
Find available Business Intelligence and Analytics roles
Business Process Management
Apple is all about the customer experience, even in ways customers may not notice. This team is responsible for keeping things humming as finished products move through our supply chain and sales channels. And they work cross-functionally with other Apple teams to come up with ways to improve processes, such as making it simple for customers to order a product online and pick it up in a store. Areas of work include Project Management.
Find available Business Process Management roles
Supply Demand Management and NPI Readiness
Join the team that forecasts demand and drives supply. These are the people who help achieve financial and sales goals while ensuring great customer experiences. They develop demand forecasts that support numerous key activities at Apple, ranging from corporate P&L forecasting and planning to daily factory builds and customer-level allocation. The supply plans drive manufacturing capacity and materials purchase requirements for this week through next year. In preparing for a new product introduction (NPI), this team also ensures that customers receive our products when promised through all channels of sales. Areas of work include Supply and Demand Management, Reseller Operations Management, and New Product Readiness.
Find available Supply Demand Management and NPI Readiness roles
Retail and E‑Commerce Fulfillment
Be part of the group that helps provide a seamless, high-quality retail experience for our customers. You'll help maximize customer engagement and product sales by ensuring the right inventory is in the right place at the right time, and by providing fast and convenient fulfillment solutions to Apple customers. This team also collaborates cross-functionally to define fulfillment roadmaps and optimizes management systems, tools, and process flow in Apple supply chains. Areas of work include Inventory Control, Retail Fulfillment Planning, and Program Management.
Logistics and Supply Chain
As part of this team, you'll help put Apple's products in the hands of its customers in the fastest and most efficient manner possible. You'll do it by managing global systems, processes, and negotiations that create an efficient and low-cost supply chain while providing an exceptional customer experience. Areas of work include Procurement, Logistics Operations, Loss Prevention, and Supply Chain Analytics.
Find available Logistics and Supply Chain roles
Sales Planning and Operations
Apple has some of the world's most diverse sales channels, delivering products and services to consumers, enterprises, and education and government customers in more than 80 countries. As part of this team, you'll stand alongside our sales groups and partners to develop the strategy, planning, execution, and operational excellence needed to ensure that we make the most of every customer interaction. Our channel programs include physical and digital merchandising, staffing, sales training, and in-store technology. Areas of work include Channel Program Management, Point-of-Sale Operations, Sales Training and Enablement, Contracts Management, Channel Shared Services, Sales Program Analytics, and Apple Executive Briefing Programs.
Find available Sales Planning and Operations roles
Procurement
Apple products are unique, and they couldn't happen without this team's specialized talents. Join them to deliver innovative component technologies, coordinate the global supply chain, and collaborate closely with Apple's key technology and manufacturing partners. Team members manage materials throughout the entire product life cycle, drive the strategy for future partnerships, lead commercial negotiations, and strike agreements that meet Apple performance criteria and secure long-term supply continuity. Areas of work include Global Supply Management, Materials Program Management, Strategic Licensing, OEM Business Operations, Operations Product Development Management, and Channel Manufacturing Process Management.
Find available Procurement roles
Manufacturing and Operations Engineering
How do you build a great idea? With more great ideas — the kind of thinking that transforms the work of our industrial designers into the devices that enrich the lives of our customers. Join this team to develop manufacturing engineering solutions that deliver our products with unprecedented precision at an unprecedented scale. You'll help design and customize equipment, create manufacturing processes, refine tooling, identify suppliers, and work with key operations partners to optimize capacity and cost — without losing sight of our incredibly high standards for quality. Areas of work include Mechanical Design Engineering, Process Engineering, Tooling, DFM/DFX Engineering, Automation, Information Systems, and Technical Program Management.
Find available Manufacturing and Operations Engineering roles
Quality Engineering
There is nothing traditional about how we look at quality, from the smallest internal component to the product as a whole. The people on this team make sure that everything about the product is as amazing when it gets into the hands of our customers as it was in the minds of our designers. Join this group and you can go beyond measurement of manufacturing results — you can identify key risks, design test solutions, and collect and analyze data to drive product innovation. Areas of work include Mechanical Quality Engineering, Product Quality Engineering, and Supplier Quality Engineering.
Find available Quality Engineering roles
Supplier Responsibility
Our suppliers employ more than a million people around the world, and every one of them deserves to be treated with dignity and respect. That's why this group sets some of the strictest standards in the industry to ensure human rights and create fair employment and safe working conditions throughout our supply chain. Then they help our suppliers meet those standards. In addition to partnering to oversee environmental policy compliance, team members work with facility managers to monitor labor conditions and safety measures to protect every worker's rights. Areas of work include Supplier Responsibility Program Management.
Find available Supplier Responsibility roles
Program Management
Collaboration is at the heart of Apple, and these teams act as the hub of that process, maintaining the connections that create great work. Join them and help manage large-scope projects, from initial concept through launch and beyond. Throughout the process, these teams provide overarching management of manufacturing partners, and have the critical responsibility of partnering with the Executive Team, as well as engineering and operations teams, to make crucial decisions that meet the goals of Apple and the needs of our customers. Areas of work include Operations Program Management, Capital Expenditure Management, Technical Program Management, Product Quality Program Management, Operations Life-Cycle Management, and Technology Licensing Program Management.