Apple's WWDC21 Swift Student Challenge winners code to change the world
When Apple's 2021 Worldwide Developers Conference convenes for its second year in an all-virtual format, a very special group of young people — 350 Swift Student Challenge winners from 35 different countries and regions — will be among the millions of global attendees.
The winners were selected as part of Apple's annual WWDC student challenge, each demonstrating their coding and problem-solving skills by submitting an original Swift playground to earn a spot.
"Every year, we are inspired by the talent and ingenuity that we see from our Swift Student Challenge applicants," said Susan Prescott, Apple's vice president of Worldwide Developer Relations and Enterprise and Education Marketing. "This year, we are incredibly proud that more young women applied and won than ever before, and we are committed to doing everything we can to nurture this progress and reach true gender parity."
Among this group are three young women who are not only using technology to solve real-world problems, but are actively involved in teaching the next generation to do the same. They're simultaneously blazing their own trail while making sure others have the tools to follow in their footsteps — all before they've graduated high school.
When the pandemic began, Gianna Yan's immunocompromised grandparents struggled to get essential supplies, like groceries, delivered to their home in Hawaii.
"My sister and I felt especially driven to help because we were so far away and couldn't physically be there for them," said Yan, 16, who lives in Oakland, California.
So they created Feed Fleet, an app that pairs volunteers with at-risk individuals to deliver essential goods right to their doorstep. And Yan didn't stop there.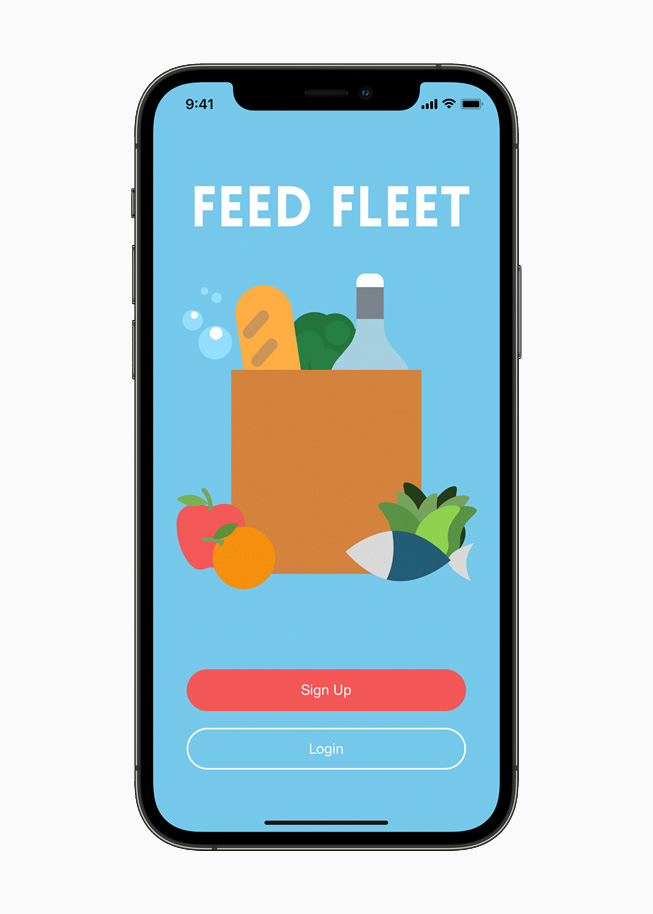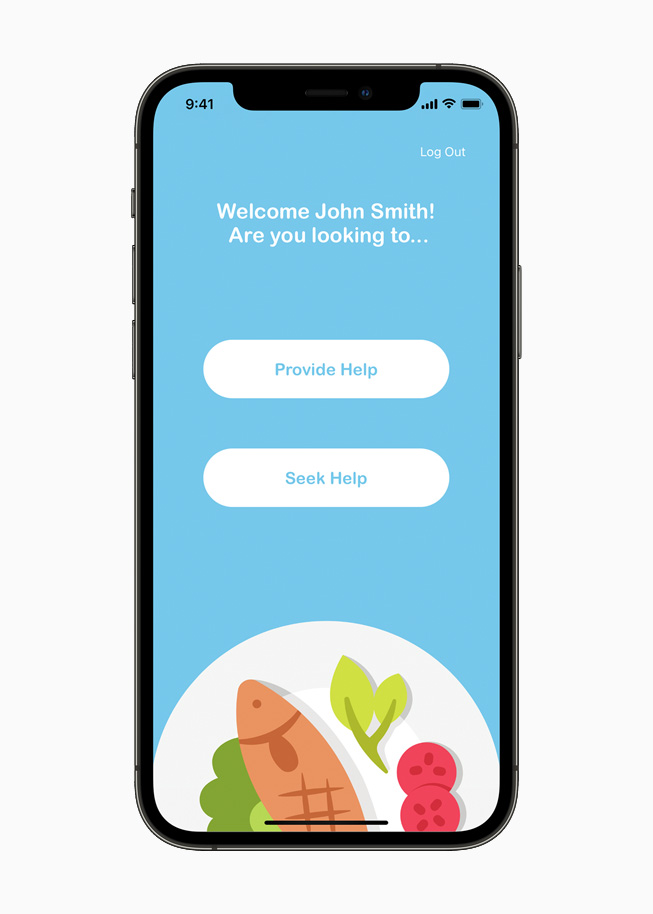 Yan joined The Farmlink Project, a student-created nonprofit that helps farms connect their surplus produce to food banks. In just over a year, the project has redirected over 30 million pounds of food.
Yan is also designing an app that will help students report incidents of sexual assault on school campuses, and another that assists with breast cancer self-examinations and detecting heart disease in women. And these are just the projects she's been involved in during the pandemic.
Yan began exploring how to use tech for good at age 13, when she created a web app that aimed to increase voter turnout and civic engagement among millennials. It went on to win a Congressional App Challenge, and Yan met and spoke with her congresswoman, Barbara Lee.
"After that conversation," said Yan, "where we were talking about the digital divide within our shared city of Oakland, I started my own workshop teaching BIPOC elementary school students how to code."
She has since taught nearly 100 students the basics of coding through her workshop, Encode Change.
"If we foster the next generation with an emphasis on diversity, we'll continue the acceleration of innovation within tech," said Yan. "I think it's really important that people from diverse backgrounds are able to have their voices heard so that we can best identify the problems that most affect our world."
Abinaya Dinesh, 15, is passionate about the intersection of medicine and technology — something that became personal for her last year.
"I went to a gastroenterologist and he diagnosed me with a pelvic floor disorder," said Dinesh, "but then told me nothing about how I was supposed to get better."
In response, Dinesh, who lives in North Brunswick, New Jersey, created an app called Gastro at Home, which she plans to launch on the App Store this summer. The app offers people with gastrointestinal disorders a way to access information and resources, especially because those types of conditions can sometimes be sensitive to talk about.
Over the last year, Dinesh has also started her own nonprofit, Impact AI, to foster learning and ethical practices in artificial intelligence among young people. As part of it, she launched an eight-week high school program, called Girls in AI, to teach young women the basics of programming and machine learning.
"I'm super big on teaching," said Dinesh. "Showing the next generation that this technology exists and can lead to huge advancements in medicine and society is so important. And I'm proud that after the program was over, there were seniors applying to college who told me this experience changed what their major was going to be."
After she graduates high school, Dinesh has her sights set on either medical school or a degree in computer science so she can keep finding new ways to use technology to advance the medical field.
"I think it's important that we keep pushing the boundaries of what's possible," said Dinesh, "because nobody is going to do it for us."
Damilola Awofisayo, 17, of Woodbridge, Virginia, loves hackathons — the events where programmers come together to create software under strict time constraints. But after a run of applying to a few of them last year and not getting in, she and a friend decided to start their own.
The result was TecHacks, a nonprofit that describes its mission as "creating a supportive environment for girls everywhere to create, problem-solve, and showcase their talents alongside like-minded females to compete and work with."
Open to women and nonbinary individuals, the organization's first hackathon, in August 2020, virtually brought together more than 800 participants from over 60 countries. The international outreach was especially important to Awofisayo, who was born in the US but spent part of her childhood in Nigeria.
"We started TecHacks with the idea that we know what we like, we know what we don't like, and we know what can make it better for girls specifically," Awofisayo said. "I've also been able to get other Nigerian girls on our TecHacks team, and it's important to me that we keep on inspiring people from not only Nigeria but other countries that may not have had the same opportunities as we have here."
In addition to planning TecHacks's next hackathon this August, Awofisayo helps the organization run coding workshops and an annual fellowship. She's also working on an American Sign Language app that she hopes will launch on the App Store later this year.
As for life after high school, Awofisayo hopes to major in both computer science and political science to help bring about change where those disciplines meet.
"Technological innovations are moving at a very fast rate," she said. "However, there isn't enough talk about equity or how they need to serve people from all backgrounds. But when you increase the number of girls in tech, you also see a shift in the problems that are being addressed and the solutions. And I'm excited to be a part of that."
Apple is proud to support and nurture the next generation of developers through its annual WWDC student program. Over the past three decades, many thousands of students have sharpened their skills and connected with other coders of all ages. They've gone on to nurture long and successful careers in technology, found venture-backed startups, and create nonprofits focused on using technology to build a better future.