Apple Original Films celebrates world premiere of "Tetris" with star Taron Egerton at SXSW
Press Release
March 16, 2023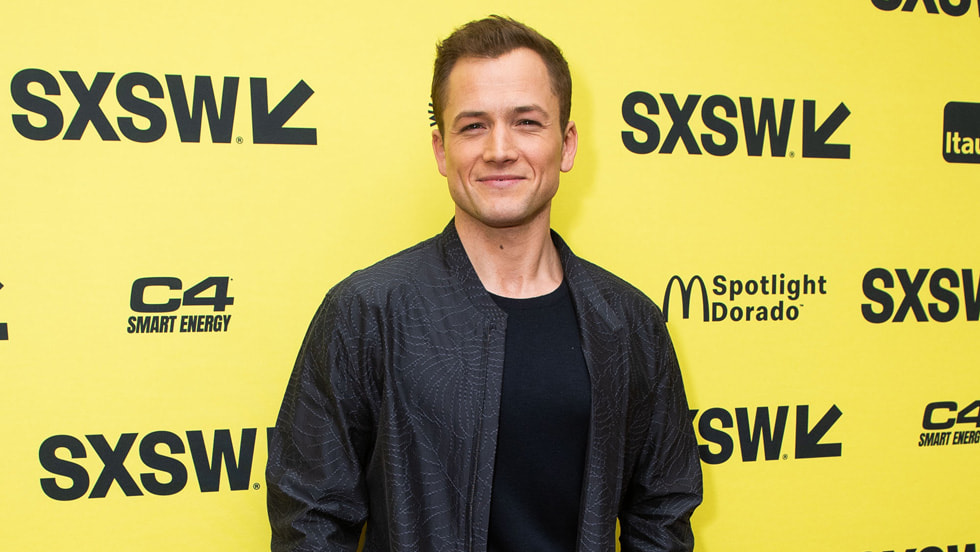 Yesterday at SXSW Film & TV Festival in Austin, Texas, Apple Original Films celebrated the world premiere of the highly anticipated thriller "Tetris," which tells the gripping story of how the iconic video game came to be, from producer Matthew Vaughn and director Jon S. Baird, and starring Taron Egerton. "Tetris" will premiere globally on Apple TV+ on March 31, 2023.  
Those celebrating the "Tetris" world premiere at SXSW included Taron Egerton, Ayane Nagabuchi, director Jon S. Baird, screenwriter and executive producer Noah Pink, editor Col Goudie, producers Gillian Berrie and Gregor Cameron, executive producers Amanda Ghost, Henk Rogers, Alexey Pajitnov and Maya Rogers, and soundtrack artist Polina.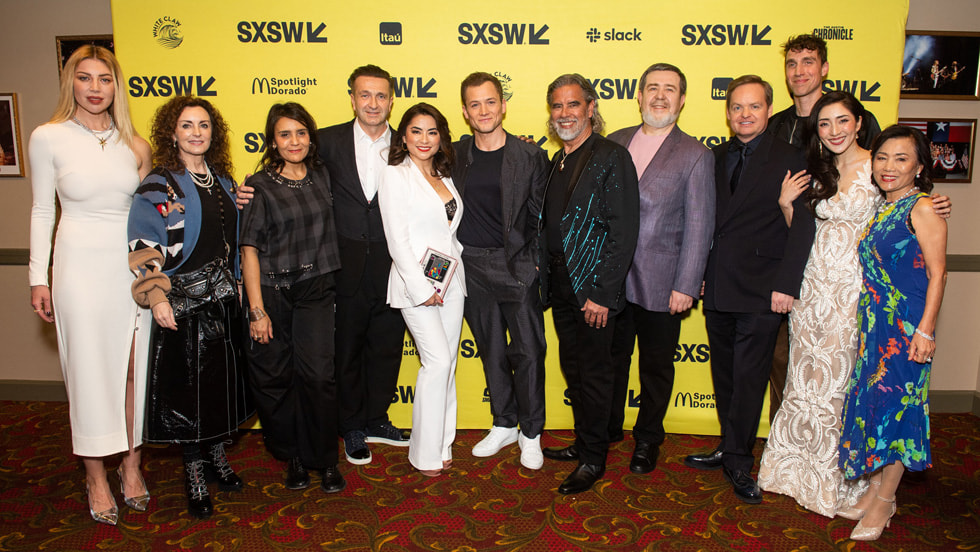 "Tetris" tells the unbelievable story of how one of the world's most popular video games found its way to avid players around the globe. Henk Rogers (Taron Egerton) discovers Tetris in 1988, and then risks everything by traveling to the Soviet Union, where he joins forces with inventor Alexey Pajitnov (Nikita Efremov) to bring the game to the masses. Based on a true story, "Tetris" is a Cold War–era thriller on steroids, with double-crossing villains, unlikely heroes and a nail-biting race to the finish.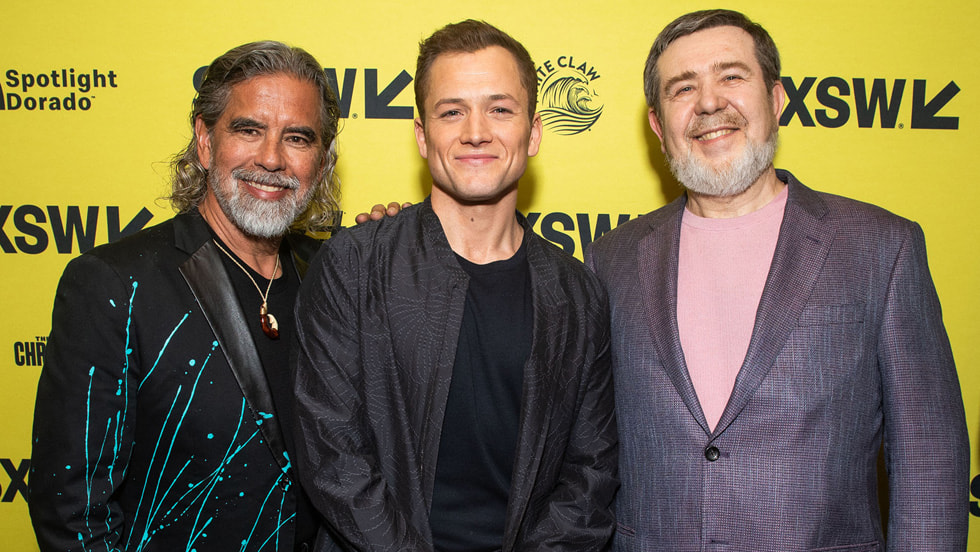 Apple Original Films' "Tetris" stars Egerton, Nikita Efremov, Sofia Lebedeva, Anthony Boyle, Toby Jones and Roger Allam. The film is directed by Jon S. Baird from a script by Noah Pink. "Tetris" is produced by Matthew Vaughn, Gillian Berrie, Claudia Vaughn, Len Blavatnik and Gregor Cameron, with Zygi Kamasa, Carlos Peres, Iain Mackenzie, Noah Pink, Taron Egerton, Danny Cohen, Amanda Ghost, Vince Holden, Henk Rogers, Alexey Pajitnov and Maya Rogers executive producing.
Apple TV+ offers premium, compelling drama and comedy series, feature films, groundbreaking documentaries, and kids and family entertainment, and is available to watch across all your favorite screens. After its launch on November 1, 2019, Apple TV+ became the first all-original streaming service to launch around the world, and has premiered more original hits and received more award recognitions faster than any other streaming service in its debut.
About Apple TV+
Apple TV+ is available on the Apple TV app in over 100 countries and regions, on over 1 billion screens, including iPhone, iPad, Apple TV, Mac, popular smart TVs from Samsung, LG, Sony, VIZIO, TCL and others, Roku and Amazon Fire TV devices, Chromecast with Google TV, PlayStation and Xbox gaming consoles, and at tv.apple.com, for $6.99 per month. For a limited time, customers who purchase and activate a new iPhone, iPad, Apple TV, Mac or iPod touch can enjoy three months of Apple TV+ for free.*
For more information, visit apple.com/tvpr and see the full list of supported devices.
*Special offer is good for three months after the first activation of the eligible device. One offer per Family Sharing group. Plans automatically renew until cancelled. Other restrictions and terms apply; visit
apple.com/promo
for more information.
Press Contacts
Claire Heath

Camille Smith

Asmeeta Narayan

Outside of the U.S.