Apple is where you'll work with others who share your passion. Where business serves expertise. Where a healthy respect for courage and original thinking inspires you to bring your best to what we do together.
How We Work
Apple's most enduring design may be Apple itself.
Apple is organized by functional specialties rather than business units — rare for a company our size. We're experts leading experts: hardware experts lead hardware, software experts lead software, and design experts lead design. This differs from most other large companies, where general managers oversee managers. Apple is Apple because those with the most expertise in an area of work have decision rights for that area.
Leaders at Apple combine their expertise with two other important characteristics: immersion in the details and a willingness to collaboratively debate during collective decision-making. For people at every level here, it can be liberating — even exhilarating — to work with experts who offer relevant guidance and mentoring. This approach to leadership is a commitment to collaboration that leads to innovation.

Learn more about how Apple is organized for innovation.
If you want to really understand how something is made, get into the details, and be super creative, then Apple is the place.
Collaboration
Great ideas rise to the challenge.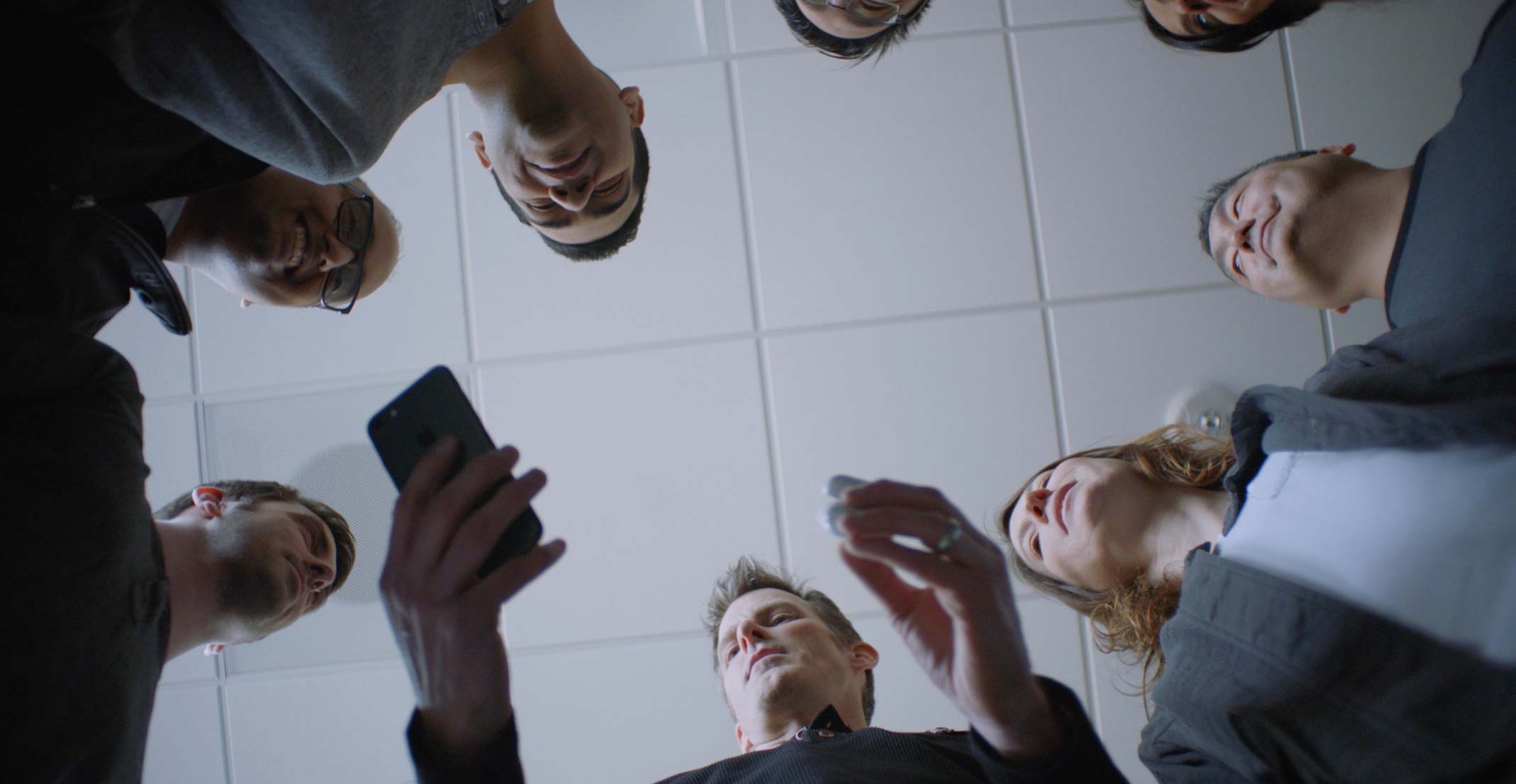 At Apple, collaboration is more than simply working together — it means passionate, collaborative debate. People on retail, hardware, or marketing teams may focus on different issues, but the principles of respectful, honest discussion remain the same: We advocate ideas, contest points of view, and ultimately build on each other's thinking to come up with the best solution.
Cross-functional collaboration is crucial, because no one team is responsible for a product or a service on its own. Dozens of specialist teams may be needed for even a single key component of a new product. Yet each team works with a shared purpose — create an extraordinary user experience.
Innovation
When experts make the decisions, they decide to innovate.
Innovation is led by those who know their stuff, whether it's the first job of their life or the latest project in a career decades in the making. At Apple, innovation depends not only on brilliant individuals, but also on a community of specialists, each focused on what we can do instead of what's been done. We foster this culture by giving experts the room to take bold yet informed risks that lead to breakthroughs.
Everyone here is an innovator, or an innovator-to-be — even in areas customers don't typically notice: Consider the Siri curators and engineers who help reduce bias with continual updates and respectful neutrality in search responses. Or the teams who designed, produced, and shipped millions of COVID-19 face shields for front-line medical workers. Or the chef in one of our cafés who patented our environmentally friendly pizza box.
We have the resources to go as far as we want with ideas. And no idea is too crazy.
Areas of Work
There's a place here for every kind of brilliant.
Your specialty or ideal role may exist across many areas at Apple. Explore a few to see which match your interests.
Students
Gain more than experience. Gain an Apple experience.
We're always looking for new thinking, whether you're still in school or you're ready to start a career. Apple has hands-on opportunities for interns as well as full-time and part-time roles for undergrads and grad students.
Learn about student opportunities
Join our community


and help define it.
Explore a collaborative culture of inclusion, growth, and originality, supported by resources that make a difference in your life.
Our values are

part of everything

built here — including careers.