Caria app helps debunk the myths of menopause
Arfa Rehman, CEO and co-founder of the women's health app, educates on an overlooked segment of society
In the field of women's health, medical advancement has focused on birth control and fertility treatments, even though women spend several years and an average of $20,000 in trial-and-error treatments, doctor's visits, and products trying to get the right diagnosis and treatment for menopause. 
Co-founders Arfa Rehman and Scott Gorman saw the need for guidance and support during menopause, and together they launched Caria (formerly called Clio) — a personalized guide to help users understand menopausal changes and manage their symptoms. 
"There is a lack of education about menopause and its treatments in the medical community, as only 20 percent of ob-gyn residency programs in the US have a formal menopause curriculum," says Rehman, who is also CEO of Caria. "As a result, many medical professionals don't have the training to diagnose and treat menopausal symptoms, often leaving women with insufficient options and support."
In a survey conducted by the Female Founders Fund, 78 percent of respondents indicated that menopause interferes with their lives, and 23 percent of respondents indicated that menopause had either "a great deal" or "completely debilitating" impact on their lives.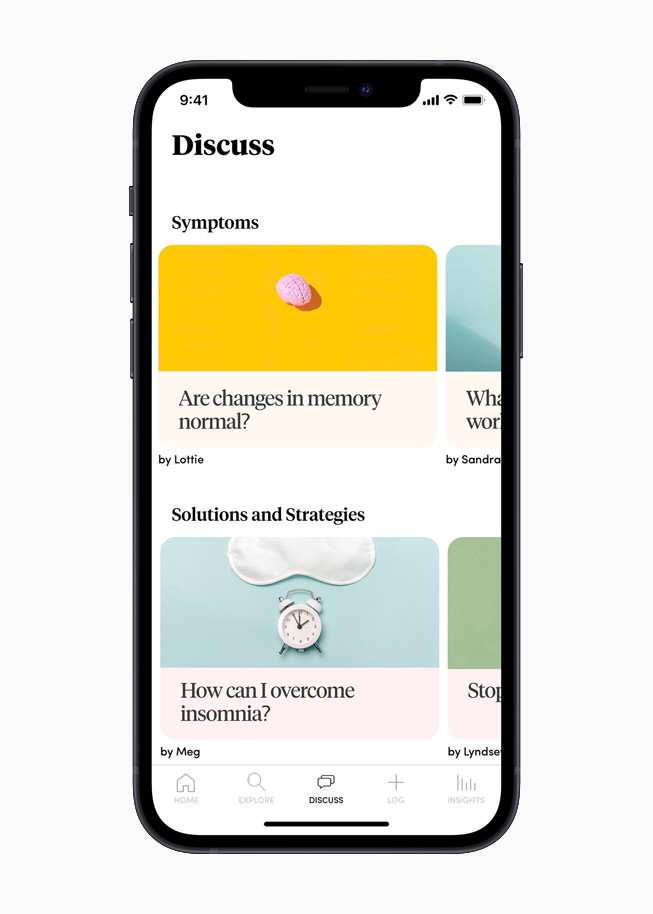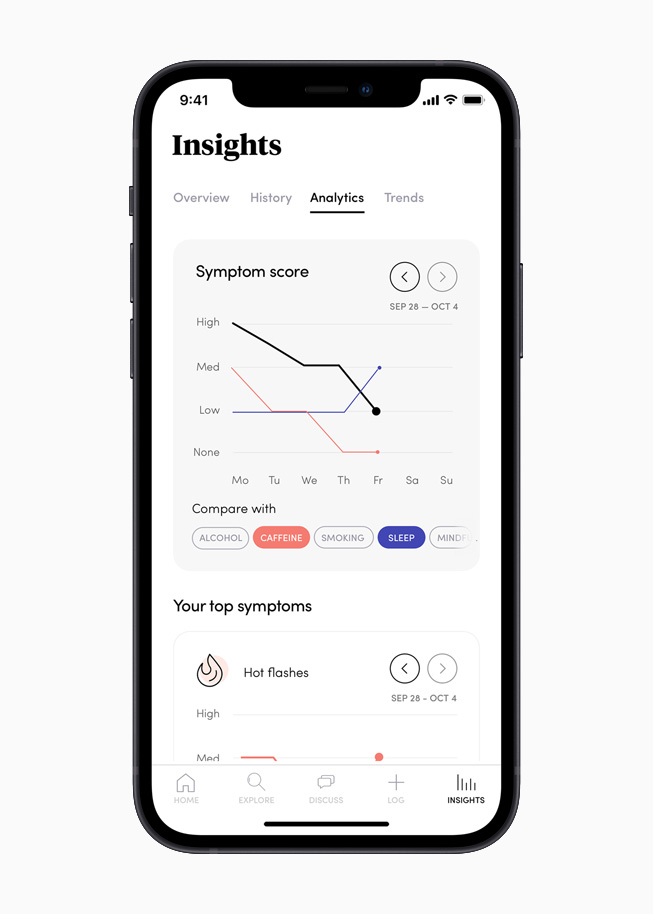 To combat this, Caria implements an AI-powered assistant that women can chat with in order to uncover the meaning of their symptoms and where they might be in their menopause journey. This will ultimately expand Caria's intelligence to curate personalized health insights and recommendations about nutrition, wellness, and fitness, so that women are empowered to navigate menopause with solutions tailored to their unique profiles and preferences.
Developed with experts specializing in women's health, Caria provides evidence-based approaches for managing menopause, including cognitive behavioral therapy, hypnotherapy, nutritional therapy, mindfulness, and fitness. It also delivers tailored programs for each stage of menopause — premenopause, perimenopause, natural menopause, or postmenopause — and curated goals. Caria recently launched a premium subscription for unlimited access to expert-created programs for symptom management.
"Since there are so few options when it comes to managing menopause, as well as a lack of well-designed products for Gen X women, we're hoping for Caria to fill that gap," says Rehman.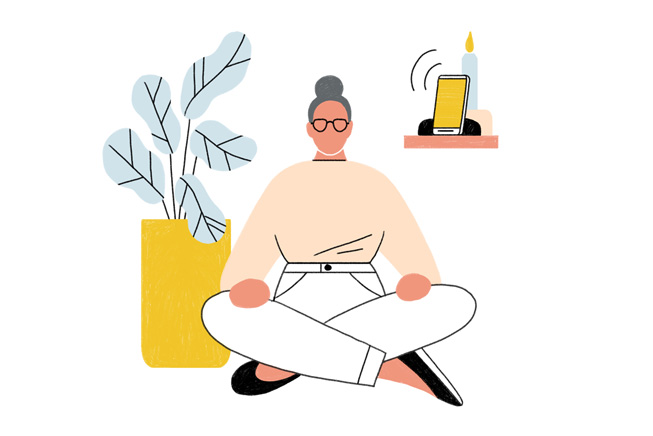 In 2019, Rehman and Gorman attended Apple Entrepreneur Camp, where they collaborated in person for the first time with one of their key engineers. They believe that the program was instrumental to Caria's development, helping them incorporate new technologies and absorb expert insight from Apple's design team on how to improve the app's user experience.

"As a design-centric healthcare company, developing on the Apple platform and leveraging the capabilities of iOS have made meeting our priority for user privacy and security while delivering a stellar user experience easier," says Rehman. At Camp, the team built the first version of their app for Apple Watch and started working on incorporating Siri Shortcuts, which now lets app users log all of their current and new symptoms, triggers, and daily activities from anywhere using their voice.
"Menopausal symptoms can disrupt women's lives when we're at the peak of our careers and earning power," says Rehman. "Women currently experiencing perimenopause and menopause are 50 million strong — a high-value segment that has often been overlooked. So there is enormous value in catering to women in menopause with innovative solutions that meet their needs."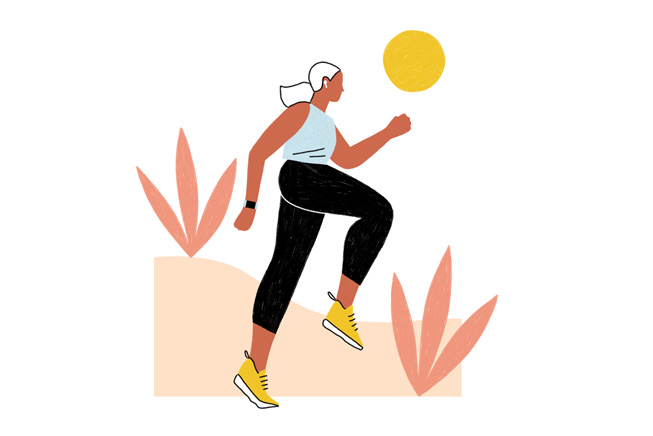 Taboo and stigma are commonly tied to menopause. Below, Rehman uncovers — and debunks — the most common myths about menopause in her own words.
Myth: Menopause is a universal, shared experience.
The menopause transition has four phases: premenopause, perimenopause (when symptoms begin and cycles become irregular), menopause (12 months without a cycle), and postmenopause. There's no universal template of symptoms, timing, and duration — every woman's experience is totally different. In addition, the boundaries between each stage are blurry, and often, women don't know whether their symptoms are related to menopause or something entirely different. When people hear "menopause," they often think of hot flashes, but menopause is a complex process that can cause more than 40 types of symptoms. These can range from anxiety/depression, fatigue, and joint pain, to changes in cognition and digestion. Additionally, menopause and its changes have an enormous impact on women's bodies and can set the stage for the entire second half of their lives.
Myth: Menopause only occurs in women of retirement age.
Most women start perimenopause as early as their 30s and 40s, falling in the Gen X and late millennial age groups that are at the peak of their careers and earning power. Menopause can be a stage of immense power and productivity in women's lives and careers, though that's not how most people view menopause. Because of that, women often remain silent to avoid being stigmatized. When women don't have support and can't manage their symptoms, it impacts their physical and mental health, as well as their careers — creating inequality in the workforce. Eighty-eight percent of women in the Caria community report that unmanaged symptoms affect their work and careers.
Myth: Menopause has no treatment.
It's no secret that women of all ages are affected by the lack of gender representation in medical research. Women were systematically excluded from clinical trials, meaning our modern understanding of human health is based on men's data. This has resulted in issues specific to women being significantly underserved. It's important we fight this myth that there are no viable solutions for menopause and that women just need to "tough it out." In our research, 70 percent of women report a negative experience with doctors while seeking care for menopause and feel dismissed. There are a lot of research-proven approaches to managing common symptoms of menopause, including both medication and holistic approaches.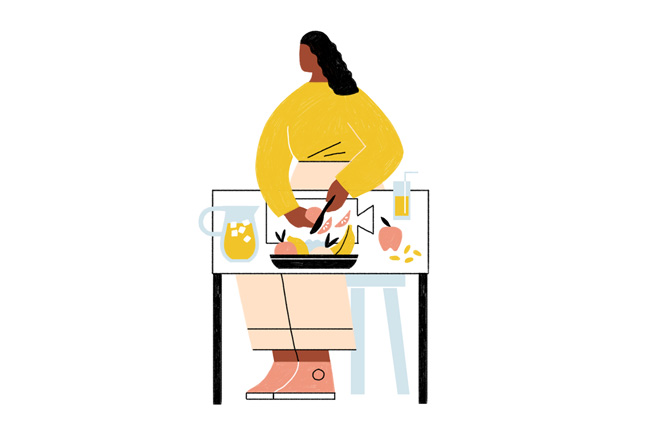 In the coming months, Caria is partnering with the University of Illinois at Chicago to study the app's efficacy in relieving symptoms of menopause. From current user surveys, 85 percent of women report improvement in symptoms after using Caria.
"We're excited to build on this foundation and collect more clinically validated data, which will be the first randomized control trial studying a digital behavioral health app for menopause," says Rehman.
"Despite the fact that every woman goes through menopause, there's not enough research," she says. "Our scientific understanding of menopause is vastly limited due to the lack of data, and there's a huge opportunity in building the first large-scale data set on women's midlife health. We know that menopausal changes are correlated with later-life outcomes for women's cardiovascular, cognitive, and overall health, so this data will allow us to better understand these connections and determine how we can optimize women's care during menopause to make a meaningful impact on their long-term health."