Three apps enabling financial wellness for all
Founders of Goalsetter, Perch Credit, and Ellevest on closing the race and gender money gaps
Ask Tanya Van Court, CEO and founder of the family and kids savings app Goalsetter, about the challenge of gaining financial literacy in America, and she'll talk about learning a foreign language. The Stanford engineering graduate and daughter of an Oakland, California, elementary school teacher, Van Court believes that without financial literacy fundamentals, today's kids can't learn the tools they need to bridge the wealth gap and ultimately be successful in their futures.
"Financial language is a foreign language, and the more we withhold it from certain populations, the more they are on the outside of certain circles and are destined to economic extinction," Van Court says. "To reverse that, Goalsetter is teaching the language in a fun, relevant way, so that we can create circles that every kid in America can be on the inside of when they grow up."
Van Court is just one of a handful of developers and founders whose apps on the App Store pave the way for generations of historically disadvantaged people, including Black and Brown kids and their families, college-bound young adults, and women, to secure their financial freedom. From Goalsetter to Perch Credit, the credit-building app that turns 21st-century expenses into creditworthy data points, to Ellevest, a financial app designed for women by women, generations of Americans are taking their financial journeys into their own hands — literally.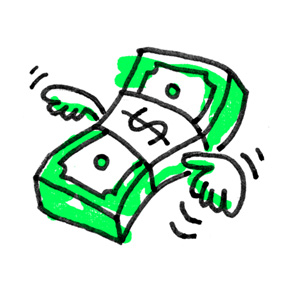 One of the first Black-woman-owned fintech and financial education apps on the App Store, Goalsetter engages kids in a uniquely relevant way: helping them start a savings account and using quizzes, GIFs, memes, and culturally relevant partnerships with celebrities and institutions to teach them and their families about saving, spending, building personal wealth, and more. For one national campaign with a mission to get 1 million Black and Brown kids saving, Goalsetter has partnered with several organizations equally committed to changing the financial futures of Black and Brown kids and families.
This month, Goalsetter and the NFL Players Association launched their "Dropping Jewels" campaign, in which players via Zoom pop-ups visit kids' classrooms to share financial literacy knowledge while drafting kids to sign up for Goalsetter savings accounts. Van Court believes that partnerships like these, which show kids how to start building wealth through the convenience of an app, will truly change people's lives.
"The only way to permeate people's lives in a way where they are using your service at different times throughout the day and throughout the week is if they have it constantly in their hands and it's integrated into everything they do," says Van Court. "Apps connect families. Goalsetter connects grandmas, aunties, and uncles to kids in their lives, and lets them easily send money to the kids because they both have the app. It connects parents to kids, and lets kids complete their chores and ask for allowance, which can easily be sent to them through the app. It's all of these real-time life moments that happen and the ways that we are integrating ourselves into the family that are only possible because Goalsetter is an app."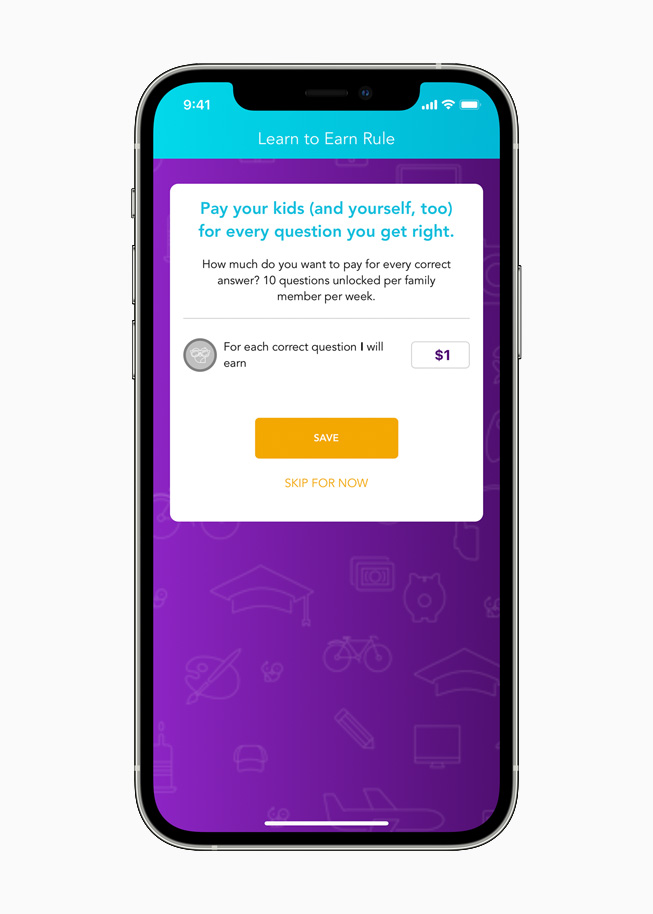 Michael Broughton, CEO and co-founder of Perch Credit, which first launched on the App Store in January 2021, agrees.
"Accessibility is one of our core values: How can we bring Perch services to the masses without a big barrier to entry?" he says. "We knew we needed to be where everyone's pockets are."
Perch uses monthly expenses as credit builders, working with the three major credit bureaus to establish rent and subscription bills as viable data points for creditworthiness. What started as a simple way to build credit with rent payments has evolved into a full-service app that connects users' subscription services to the credit bureaus' databases to build credit. It also provides nuggets of financial education on the importance of building credit and, more recently, gives users a look at their individual FICO score and how it changes over time as they use the app.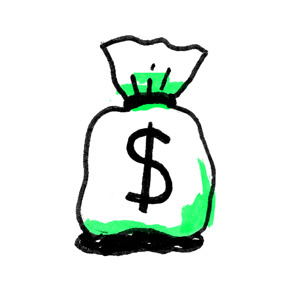 Perch was born out of Broughton's personal experience trying to secure financial aid for admission to the University of Southern California and discovering he needed to have an established credit history for the first time after growing up in a military family overseas. But building credit without an existing credit portfolio seemed like a chicken-and-egg scenario that was completely out of his control. After calling the university more than 300 times to secure his spot in its freshman class in 2018, Broughton felt compelled to talk to other students about his experience and create a solution for those who are disproportionately affected by a lack of established credit.
"There is a huge community of credit-invisible and low-income individuals who don't have access to credit," Broughton explains. "There are 55 million Americans in the US who can't even get a credit score. In the Black community alone, there's a 6 percent approval rate for their first credit card if they don't have a preexisting credit score. Perch lives on the spectrum where anyone trying to build, establish, or grow their credit can use the app.
"Knowing that we always have a connection to our user is really valuable for us," Broughton continues. "Now that we're on the App Store, we can send someone a notification and say, 'We reported your rent and your subscriptions, and your credit score has gone up.' Having these small interactions with our users allows them to know that the app is working and keeps them engaged, and helps us deliver on our value prop that people actually see the benefit of Perch impacting their credit score."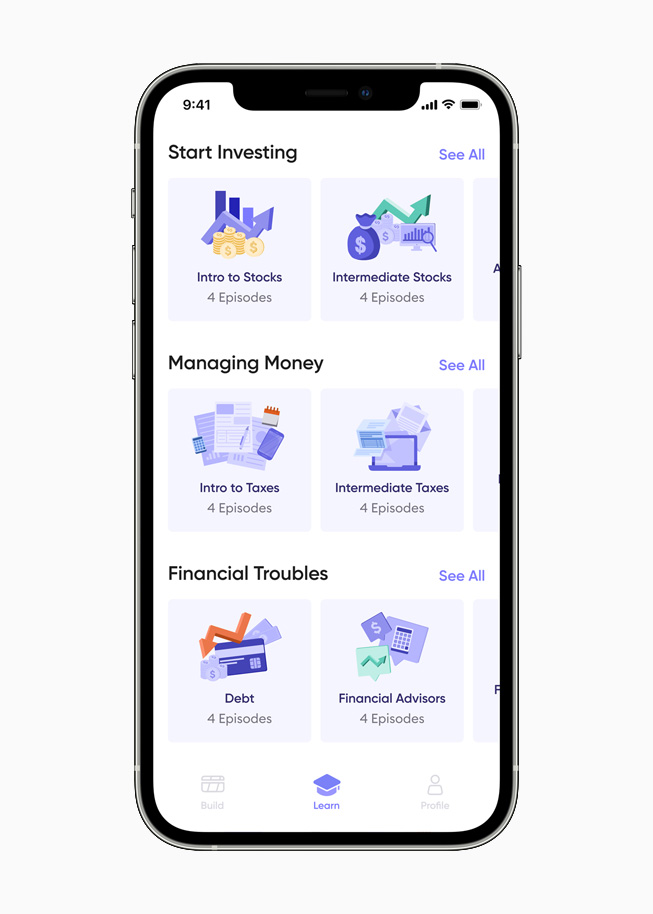 On the other end of that spectrum, which includes saving and building credit, is a key component of financial freedom that both Van Court and Sallie Krawcheck, CEO and co-founder of Ellevest, agree on: investing.
Formerly the chief financial officer of Citi and head of Merrill Lynch's global wealth management group, Krawcheck experienced the investment world's gender gaps from the inside. She knew she needed to create something that would exclusively cater to women and erase all of the gender money gaps: pay, investing, and debt, all of which, ultimately, are the drivers of the widening gender wealth gap. The result is an app designed for women by women that considers where they are in their financial journeys and where they want to go.
"Ellevest has the only investing algorithm that takes gender into account," Krawcheck says. "From a macro perspective, that is just one example of how the fintech industry, when it was building for average, was really building for men."
Based on the facts that women live longer than men, earn less than men, and often have certain circumstances in their lifespans that impact their financial livelihoods, like taking a career break to start a family, for instance, Krawcheck and her team of financial and technology experts knew the algorithm needed to reflect women's full wealth journeys. They also discovered that asking women outright about their risk tolerance wasn't as effective as understanding their specific goals in order to provide them with the right risk level, and making sure they feel reflected in the app. To address all of that, Ellevest not only manages women's investment portfolios, but it also provides a feature called The Edit, which unpacks financial education and investing news into digestible pieces of content users can flip through.
"Money is women's number one source of stress," Krawcheck explains. "We tend to push women's financial health aside, but it's the foundation of her happiness and her wellness: How can women be emotionally well if their main source of stress is money and they don't have it figured out yet? So what we've discovered is that her taking action on her money — like investing a little bit more or spending more intentionally — can be the main drivers of women's confidence in achieving their future goals."
And when the COVID-19 pandemic hit and women disproportionately lost their jobs — and their productivity, for those who were able to keep working — maintaining and securing their complete financial health became even more pertinent to Ellevest's goal.
What started as a long-term wealth management app has quickly evolved into a full-circle offering for investing, spending (a new Ellevest debit card gives women cash back when they make purchases at women-owned businesses), coaching, and learning — all designed to help women become more financially well.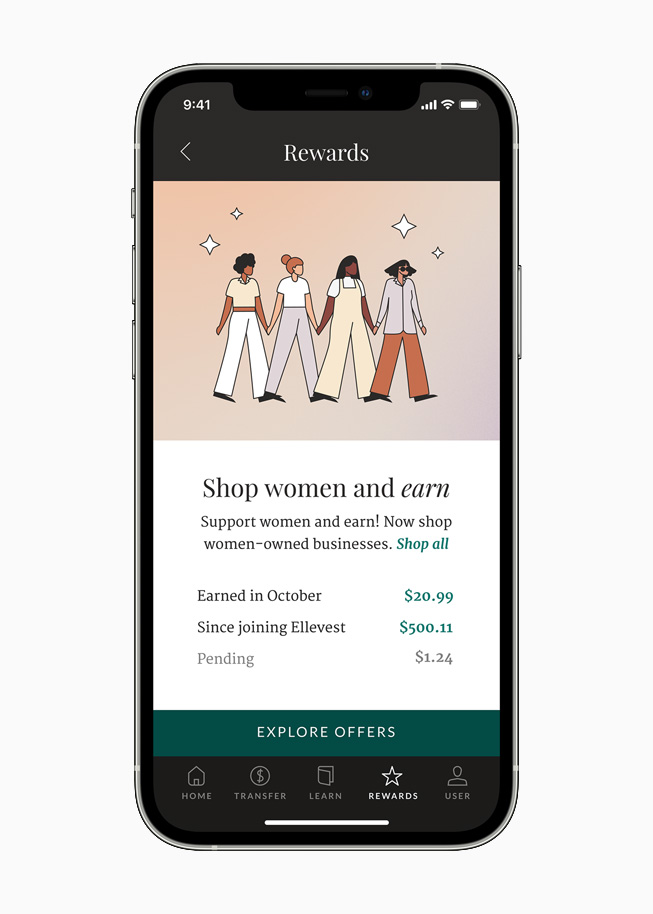 All of the services Ellevest, Goalsetter, and Perch now provide Krawcheck believes would not have been possible without the rising number of fintech apps available to users the moment they need it.
"There really had not been any innovation in the financial industry since the ATM in the 1980s," Krawcheck says. "But starting a handful of years ago, there's been this fintech explosion where an enormous amount of power has been delivered to users through apps. iPhone is in the pockets of millennials, Gen Xers, and the Gen Zers. The amount of convenience of all of this being in people's pockets is a massive game changer."