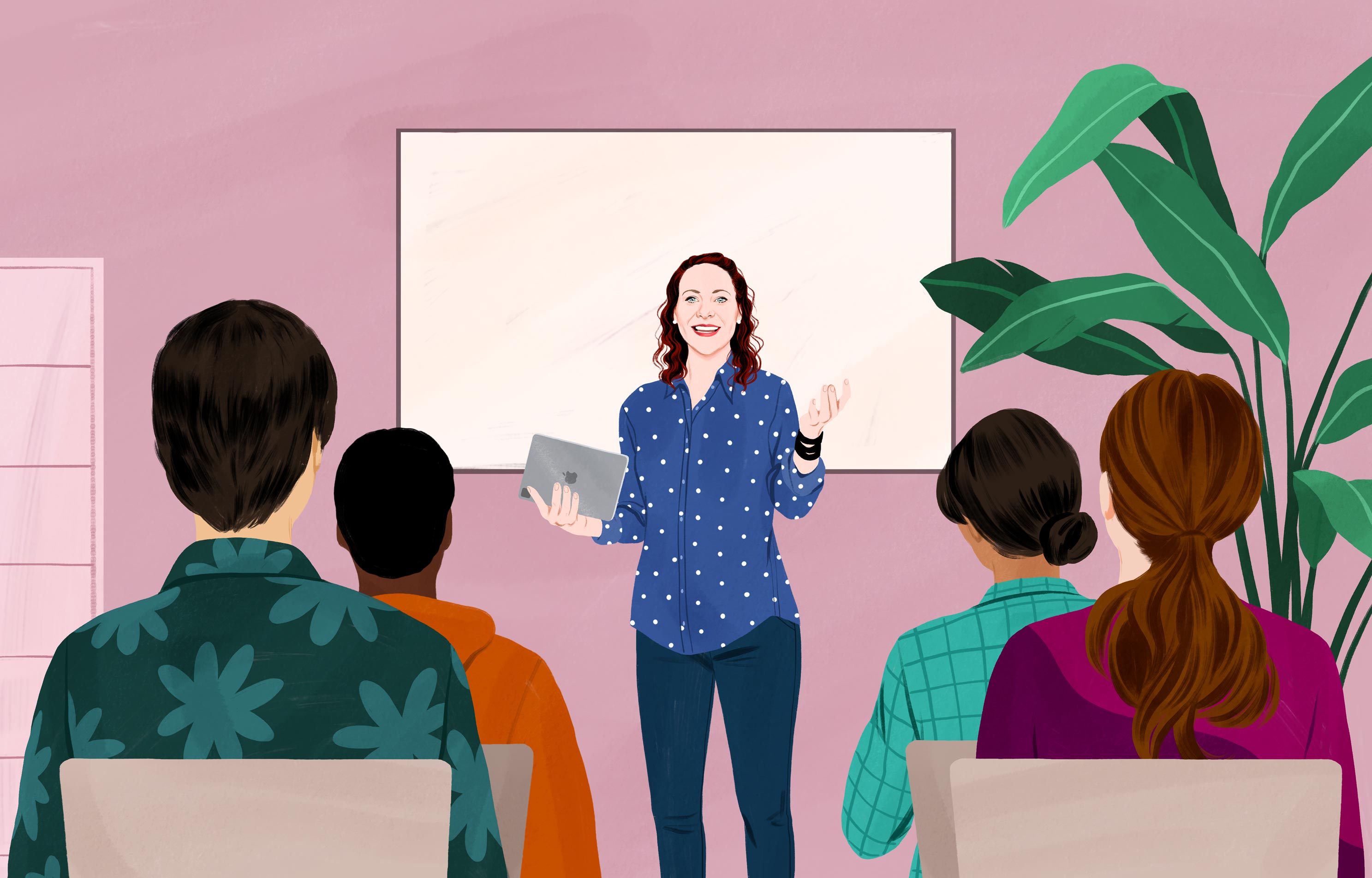 Putting the personal in personalization.
Jessica's story
When I share the value of inclusive technology, I wear my heart on my sleeve.
Jessica, Apple Initiatives
Accessibility Leader
Sydney, Australia
QuestionWhat formed your thinking on accessibility? AnswerYou could say that my grandpa was the earliest influence. He was a hardworking, super independent farmer who raised three kids. As I grew older, I realized people didn't see him the way I did — they talked about his "disability." I asked my mum, "What's his disability?" I knew he had one arm, but he's the one who taught me how to tie my shoes, so I just saw someone who did a few things differently. QuestionKids tell it like it is. AnswerRight. Then my younger brother was identified with a learning disability, and I was the one who helped him work through those challenges.
QuestionHow did you put those experiences to work at Apple? AnswerI was in another role when I heard some great stories coming from the Accessibility team. I saw how much Apple was doing in that space and I knew I had to be a part of it.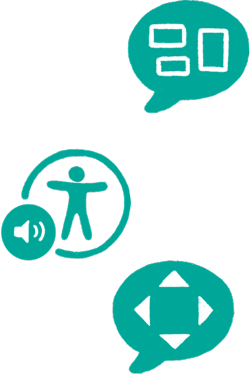 This was an opportunity to raise awareness about Apple's built-in accessibility for our business customers.
QuestionSounds like it's a calling as well as a career. AnswerYes, I've always brought passion to this work, which now includes sharing the potential of accessibility features with our enterprise business partners. They're really seeing the productivity value of inclusive technology.
QuestionHow do you show that? AnswerPeople are most productive when their technology works the way they do. That personalization lets everyone do their best work. So, accessibility is really personalization. QuestionIn what way? AnswerAll Apple products come with accessibility features built in. When you set up your Mac, for example, you choose your apps, your font size, Siri preferences, and so on. And if you happen to have limited mobility, you could use Voice Control or facial gestures like blinking to track the cursor on your computer screen.
QuestionNeeds differ as much as people do. AnswerRight, and remember, as we grow older, we may naturally experience changes in our abilities. QuestionWe might need eyeglasses. AnswerSure, there could be differences in our vision, hearing, mobility, and the like.
We'll likely all need assistive technology one day. As the saying goes, 'Grow old along with me, the best is yet
to be.'
QuestionIt must feel good to help spread the word. AnswerIt's great when businesses see the benefits, but for me, the most meaningful payoff comes from the stories about people who personalize their products in ways that change their lives.
QuestionHow do you learn about those stories? AnswerWe keep in touch with people in the disability community. We have these really beautiful, candid conversations. They offer insights into the features that affect their lives, which I can pass on to our product and services teams.
We've built some really great relationships with the community. The more we listen, the more we learn.